An example day in Nyah's timetable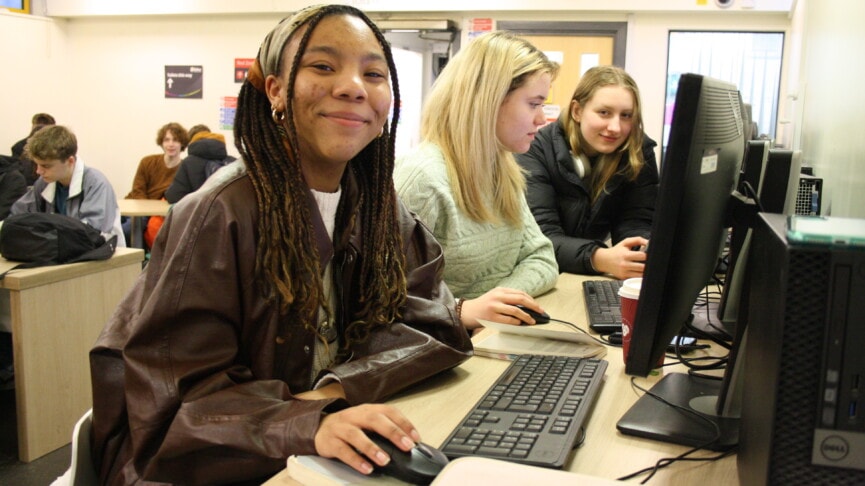 08:15
Travel to College
It takes me about an hour to get to College. I'm usually on the 7:55am train from Raynes Park, which gets me into Thames Ditton about 8:15am. I like getting to College early, when it's nice and quiet to get a coffee and catch up on some work in the cafe.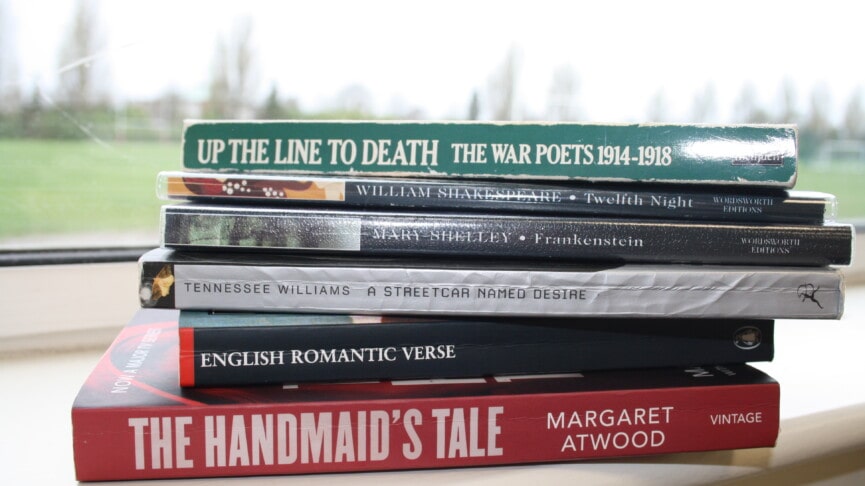 08:55
Period 1 - English
I have double English first thing. Everyone told me English is hard, but I am enjoying it. It's not all 19th Century Literature. We are studying modern day poetry at the moment – my favourite poem is called Please Hold, by Ciaran O'Driscoll. It's about a man having an irritating conversation with a robotic answering machine and reminds me of my grandfather! My teacher Nat encourages a lot of discussion in class which I enjoy.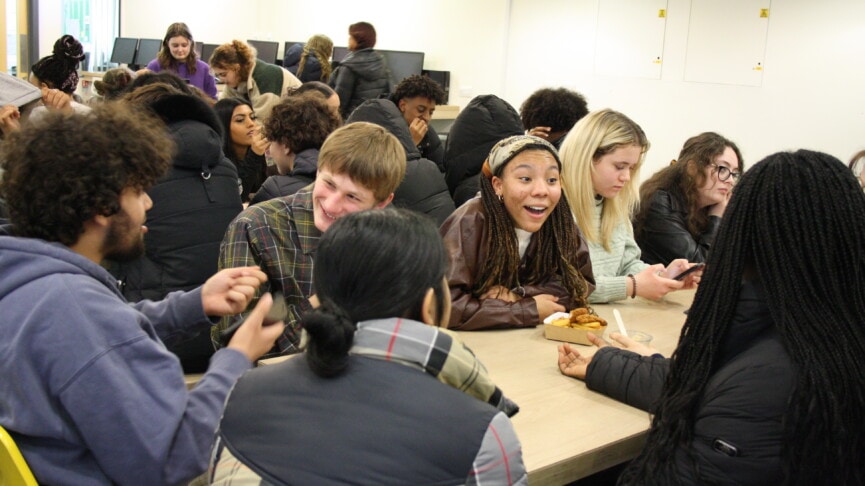 10:00
Break
We have a 20-minute break to catch up with friends and get a drink in the café.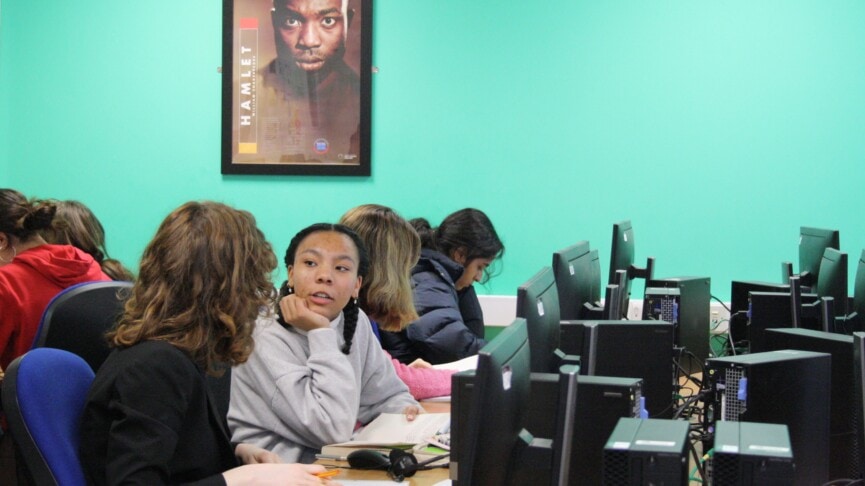 10:20
Period 2 - English
The first two periods are always a double, so you can really cover a lot of ground in class. For our second English lesson we go into the computer room to do practice questions or a worksheet on the poem we are working on.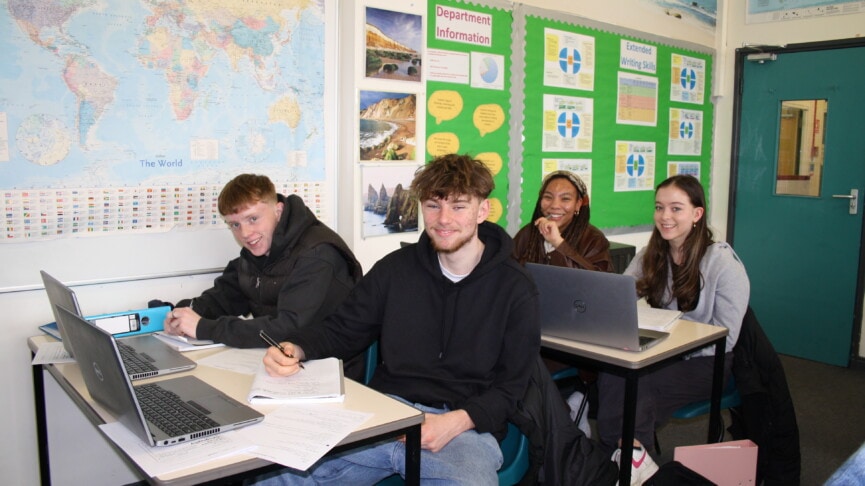 11:35
Period 3 - Geography
The Geography department is all the way up three flights of stairs – so it keeps you fit!  We are learning about Globalisation, which is one of the topics I didn't do at GCSE. It's about how we are all connected as a society and the pros and cons of that. It is very relevant to modern day issues.
There is also a field trip soon to the Thames Barrier to learn about flood defences.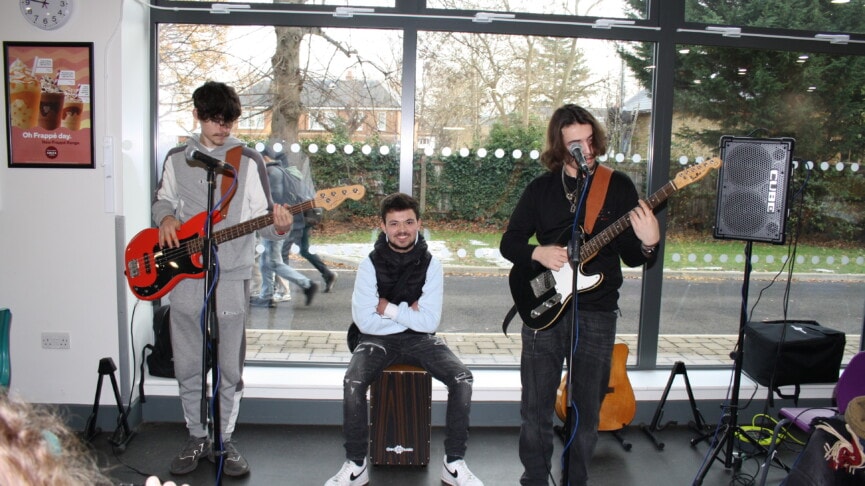 12:45
Period 4 - Lunch
Today the Student Union is holding an Open Mic session with some live music. It really creates a nice atmosphere in the cafe.
There is always a salad bar and hot food options in the café and always some chocolate available!  Normally I eat in the café but you can walk out to the Co-op or Thames Ditton high street is about 10 minutes away.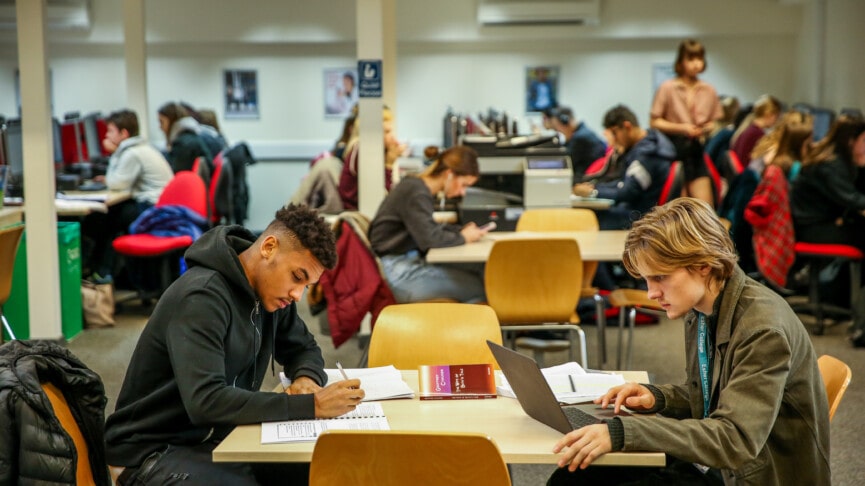 01:50
Period 5 - Private Study
When I have a private study period, I will go to the Learning Resource Centre, or LRC, to study.
It's a really great place to get on with work. I use the e-subscriptions a lot including Drama Online, which I used to watch the play I'm  critiquing for my Drama A Level,  and the Royal Geographical Society channel to watch a lecture. It all counts as wider reading towards your subjects.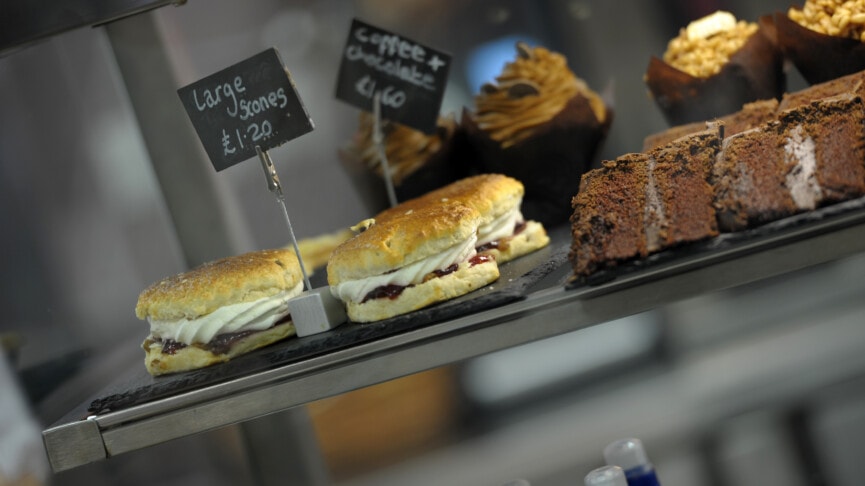 02:55
Break
A 15-minute break to grab a drink or snack.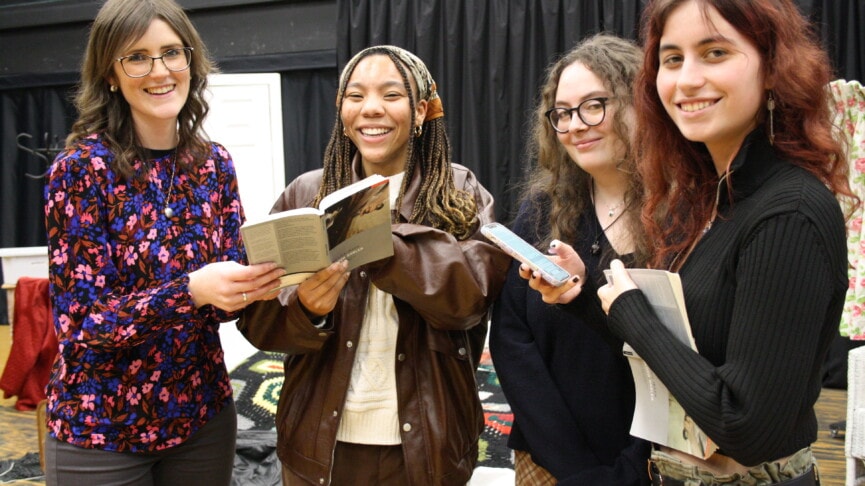 03:10
Period 6 - Drama
My Drama teacher,  Jayne, is also my tutor- so she is my first point of contact for everything.  In my first term, I auditioned for the College Production as my complementary study option, which Jayne also ran. Together with 23 other first years, we put on a play at Christmas called The 39 Steps. It was a great way to get to know new people, I enjoyed it so much I want to be part of the production team next year.
In my Drama A Level class we are working on our theatre reviews. I was surprised how essay-based the course was, but Jayne has taught us how to approach essays and using time management to plan has really helped. The play I am reviewing is called Small Island, about the Windrush generation in London. It was on at the National Theatre, but I can watch it over and over again on the Drama Online resources in LRC to help me plan my review.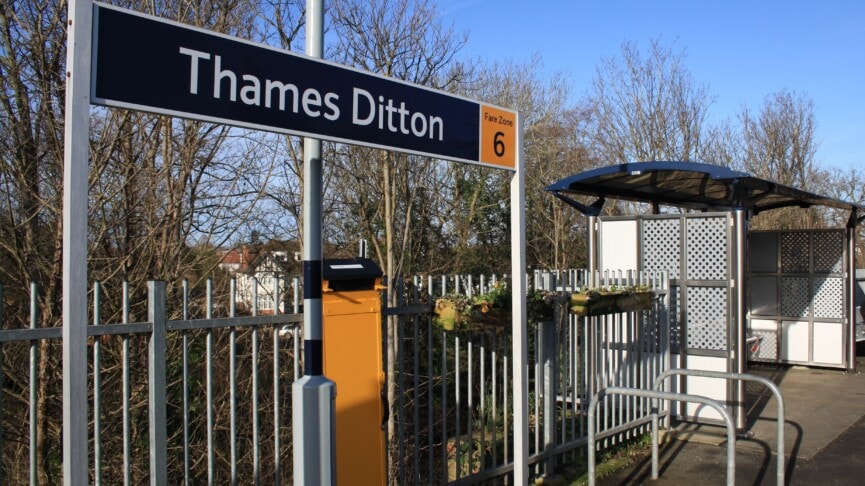 04:15
Home Time
If it's raining I stay in the café until my train is due, as it's only a quick walk back to Thames Ditton station.