An example day in Eda's timetable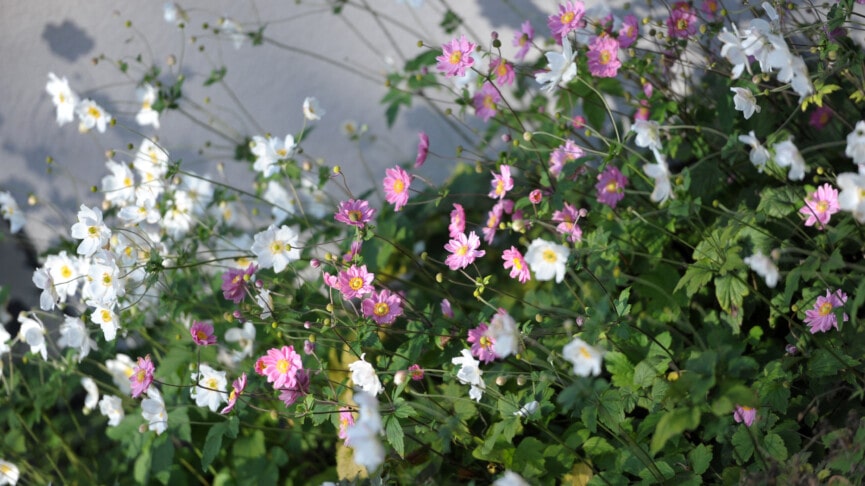 08:25
Travel to college
I give myself about half an hour each way to walk to and from college. I am lucky and get to walk through a lovely green space on my journey and I'll stop for awhile if it's a sunny day. Sometimes, I grab a coffee in the café if I arrive early.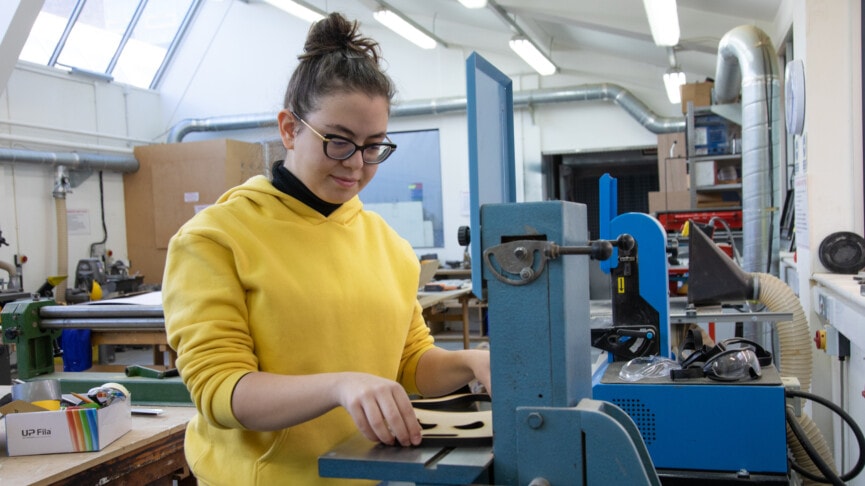 08:55
Period 1 - 3D Design
Today my day starts with a double period of 3D Design. Located in the green zone, we have a large classroom and a workshop that we use for our manufacturing and refinement models.
In the classroom, we learn how to use SolidWorks and if we use laser cutting, we learn how to create the template using Adobe Illustrator. If you take a creative subject, the college equips you with access to the Adobe suite.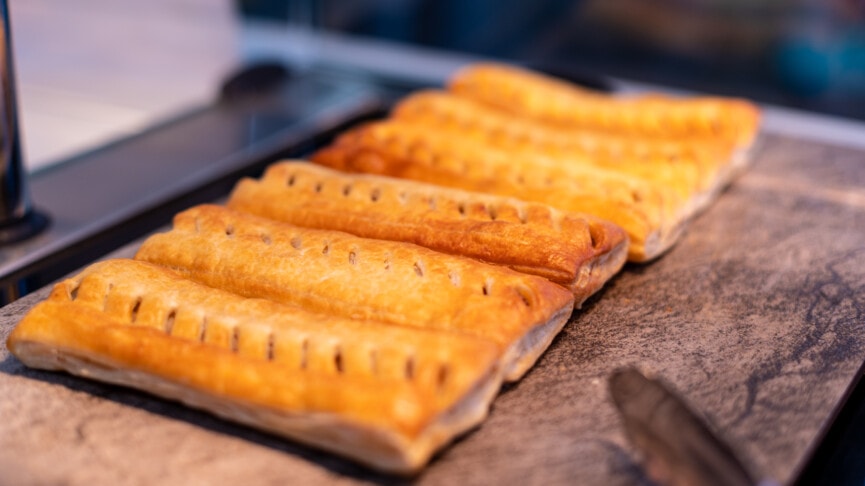 10:00
Break
I use this time to go outside, no matter the weather, to enjoy the fresh air. You can nip to one of the cafés and get a Costa or bite to eat.
10:20
Period 2 - 3D Design
I did Art and Textiles for my GCSEs, and I came to Esher thinking I wanted to do fashion design in the future. Here, I have had the opportunity to explore my interests and passions with the support of my tutor and I now have a new pathway into product design.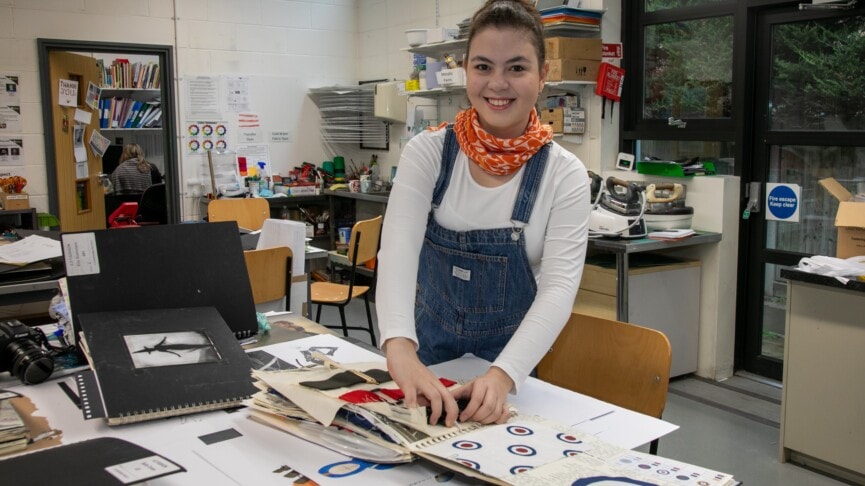 11:35
Period 3 - Arts Portfolio
I knew I wanted to go to university and every application requires you to submit a portfolio. Creative Arts Portfolio was a natural choice for a Progression Pathway as we are learning step by step how to create an impactful portfolio. There is quite an art to it! We are also learning about the interview process for university, which is really helping me to feel prepared and confident.
12:45
Period 4 - Lunch
Whilst there are lots of good food and drink choices in the cafés, most of the time I bring my lunch from home. I love sitting outside under the trees chatting to my friends or borrowing a book from the library and quietly relaxing in the fresh air.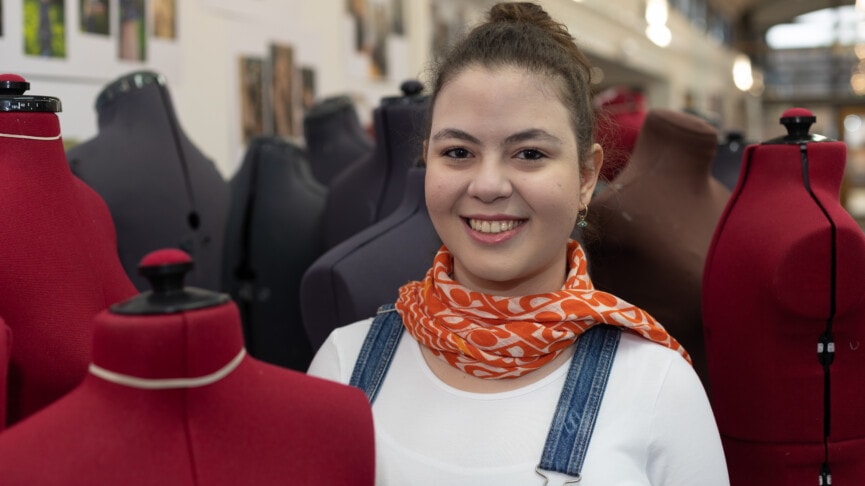 01:50
Period 5 - Fashion & Textiles
Sharing the purple zone with Fine Art, we have two big rooms. I love that there are loads of fabric samples to choose from during the explore stage, which I am finding is a fantastic creative springboard. I am currently working on the design for my second garment, which I will show on the catwalk in the summer. Our tutors are very supportive and we have lots of books readily available to help us with researching our projects, along with draping and pattern cutting books.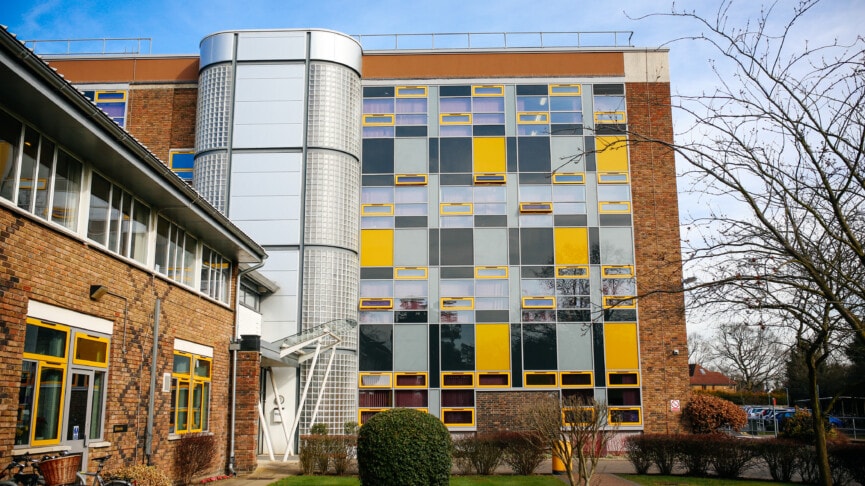 02:55
Break
I like to us this time to stretch my legs and enjoy the day outside. It recharges me for my last lesson.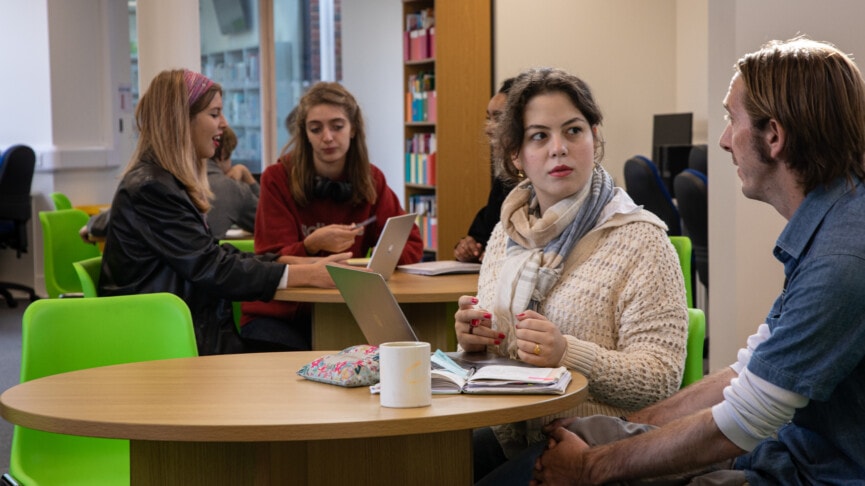 03:10
Period 6 - Media
This is the best way to end the day as I love the lively debate that happens in this class as we discuss representation, for example, in the media. We look at music videos, video games, radio, newspaper and magazine products, and film marketing.
Our tutor pushes us to think outside the box, and to be open-minded and creative. It's great to hear and understand other peoples' different perspectives as it gives me ideas!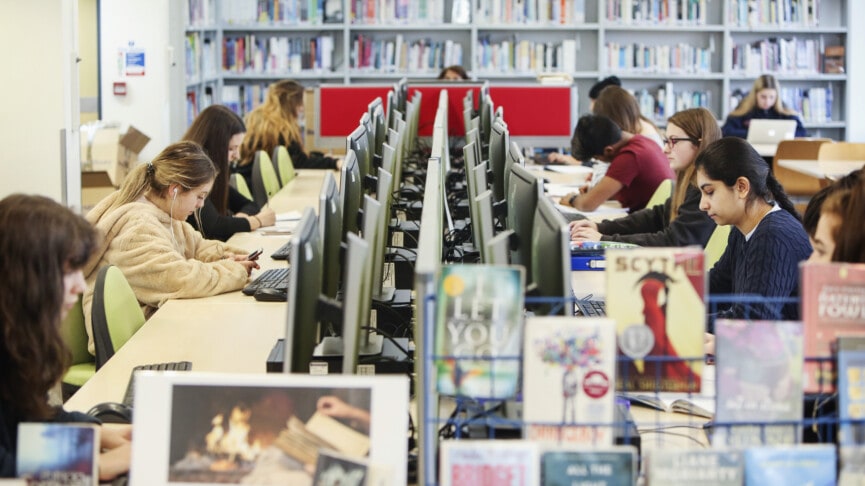 04:15
Home Time
The last class of the day finishes at 4.15pm but on Mondays and Tuesdays I like to take advantage of the library's longer opening hours to catch up on some study.