An example day in Moji's timetable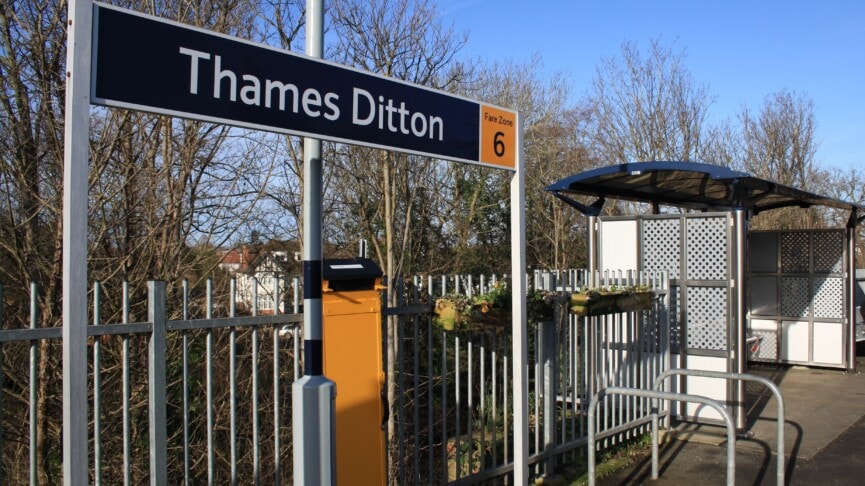 08:40
Travel to college
My train gets in at 8:39am at Thames Ditton train station.
It's a two minute walk from the station to College, so I have time to get a quick drink from the café before going to my first lesson.
At Esher, there are two Costa Coffee concessions plus hot food from the café in case you didn't get a chance to have breakfast at home.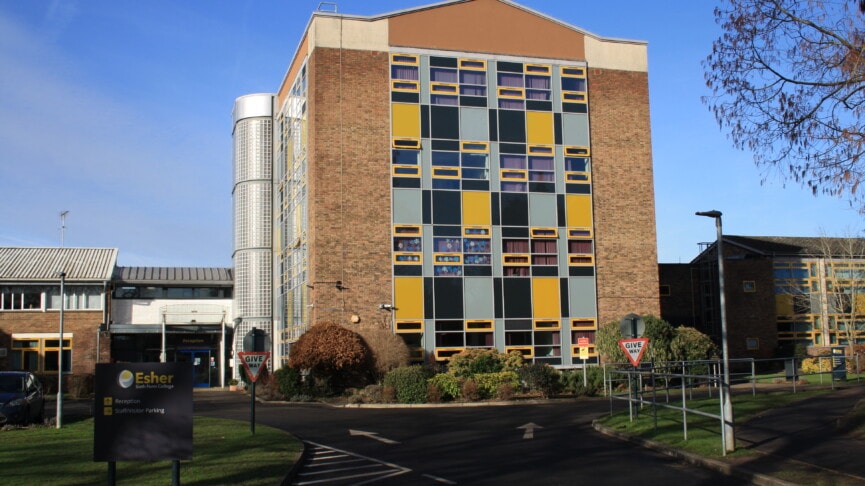 08:55
Period 1 - Maths
I have double Maths first thing in the science tower with my teacher, Shai, with a 20-minute break at 10am.
We call all our teachers by their first name. It really helps to break down barriers and you get to build a more personal, grown-up relationship with them.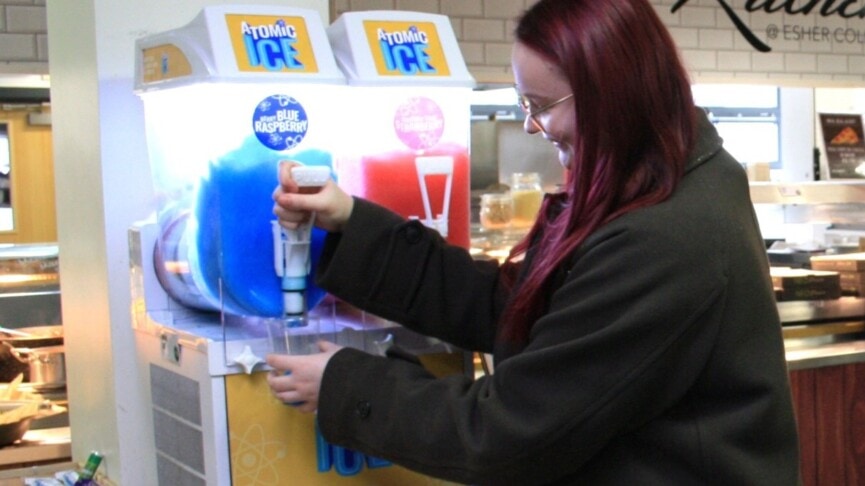 10:00
Break
There are three places you can go for food and drinks – there are two areas in the main café and the 'Shack' outside in the quad.
This year they have started selling Bubble Tea and added a slushy machine, which is really fun as a treat.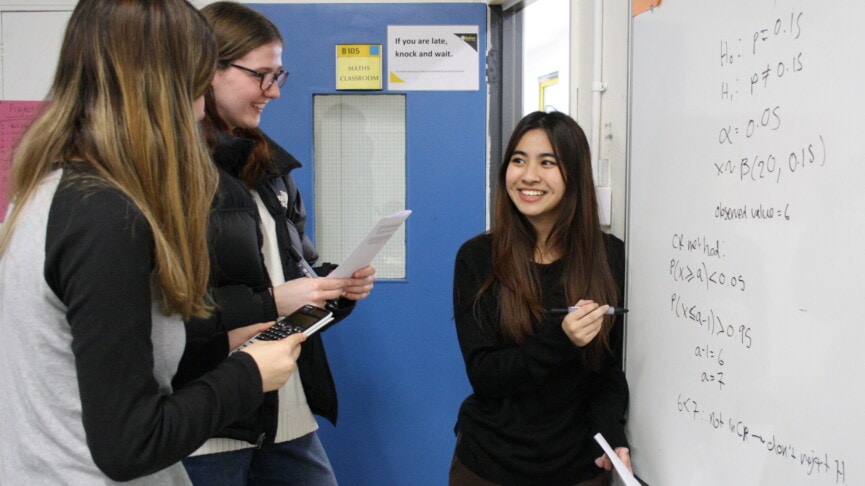 10:20
Period 2 - Maths
The first two periods are always a double, so you can really cover a lot of ground in class.
Most of A Level Maths involves using algebra and we all study statistics and mechanics. I'm also a Maths Mentor and help a first-year student once a week. I will either help them with their homework or prepare for a test. It's a good way for me to refresh those first-year topics and gives me confidence that I can explain it to someone else.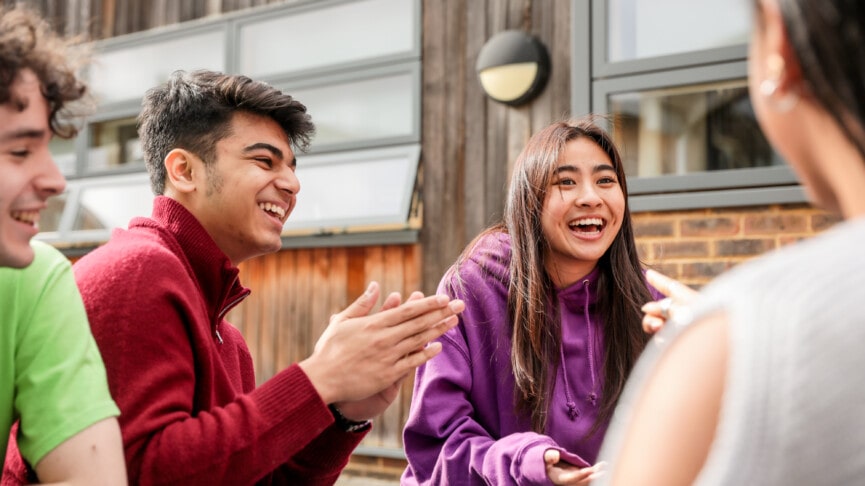 11:35
Period 3 - Lunch
Usually Period 3 or Period 4 will be left free for lunch – today I have it a bit earlier. I will grab a pizza from the cafe and eat inside or join my friends outside if the weather is nice.
In addition to the Costa Coffee concessions, we have caterers that offer vegan, vegetarian and meat options as well as sandwiches and a salad bar.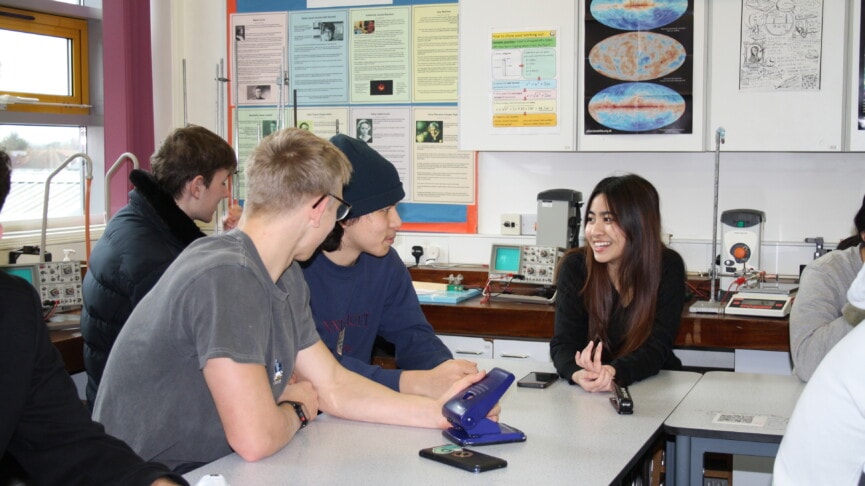 12:45
Period 4 - Tutor Time
My tutor is Jon, who is also Head of Physics – which is one of my A Levels. Our tutor group meets once a week (either a Tuesday or Thursday – depending on your year), to go over news and events within the College.
Today we are talking about UniFrog, which is an online platform to help you find and choose university courses and apprenticeships, and talking about writing our personal statements.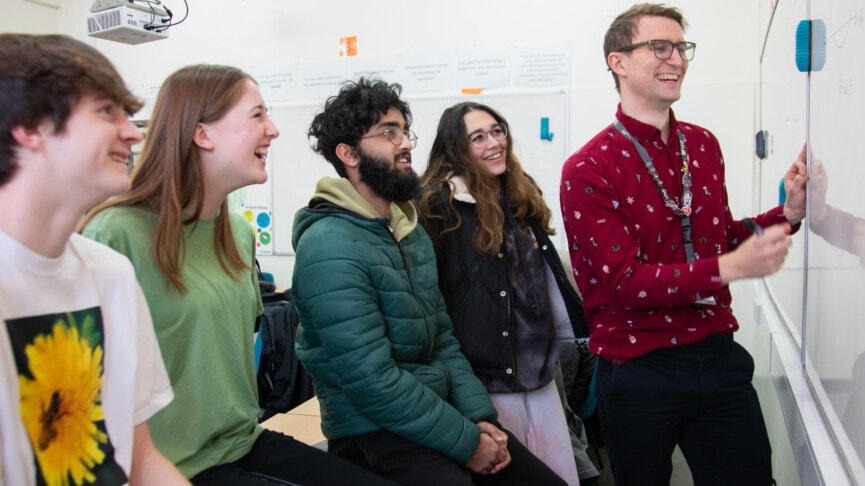 01:50
Period 5 - High Achievers
I did really well in my GCSEs so I was invited to join the High Achievers Programme.  You meet with your teacher every week . At the moment we are practising interviews for university, and next term we  our planning out presentations for public speaking practice.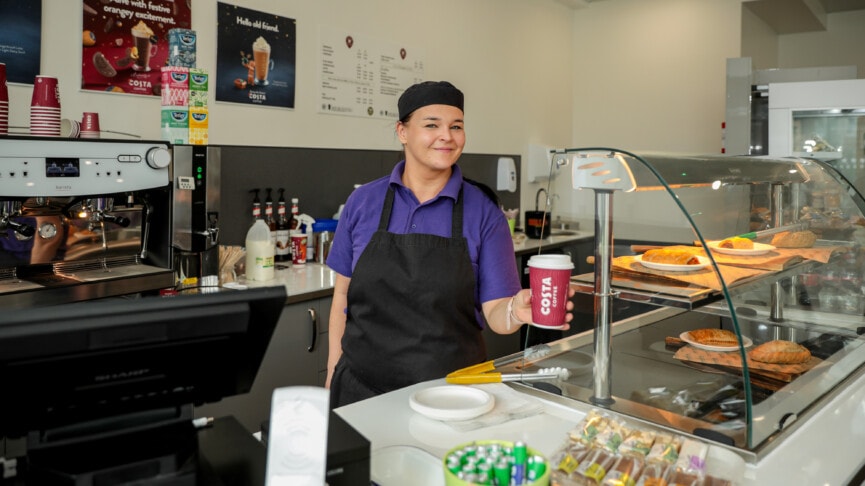 02:55
Break
A 15-minute break to grab a drink or snack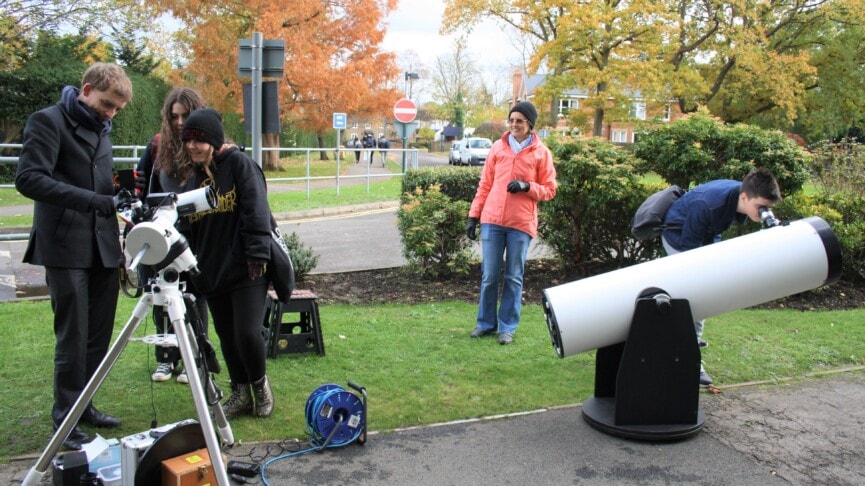 03:10
Period 6 - Physics
I thought Physics would be lots of Maths but there is also a lot of theory to get your head round.  Right now, we're doing Magnetic Fields and I'm finding it a bit challenging so I've been going to the subject clinics that Jon runs (one is in a lunch hour and one is after college) so I can go over any questions I'm struggling with.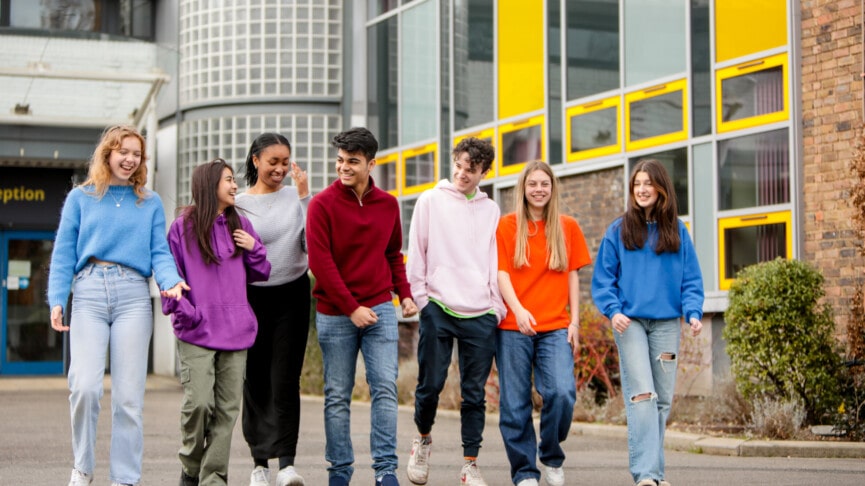 04:15
Home Time
Last lesson of the day finishes at 4:15pm. Most students head home, but if you need somewhere quiet to finish off some work or study, the Learning Resource Centres stay open until 5:15pm on Monday and Tuesday, 4:30pm on Wednesday and Thursday, and 4:15pm on Fridays.