SWR Train Conductor Strike – Update 05/10/18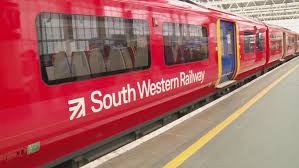 ​South Western Railway will be subject to an RMT conductor strike action on the 5th October 2018.
A reduced service will be running across the South Western Railway network and further details can be accessed via https://www.southwesternrailway.com/plan-my-journey/rmt-strike. The position has changed since yesterday and SWR have announced via their website that trains will now not be running to Hampton Court and we advise students instead to travel to Esher (two trains per hour at present) and undertake the short walk to College. 
If any student is unable to make it into to College because of the RMT conductor or London Underground strike, then their parent/carer or guardian must inform the College via absences@esher.ac.uk. Students should also contact their subject teachers to complete work in their absence.
Students should be mindful that the train service may be considerably more crowded than usual and they may need to plan extra time to complete their journeys to College. South Western Railway hope that these strikes will be avoided, but at present the strikes are going ahead.
Students are advised to keep a close eye on the South Western Railway website https://www.southwesternrailway.com/  for up-to-date information.
More news from the campus