Summer Newsletter 2022 Out Now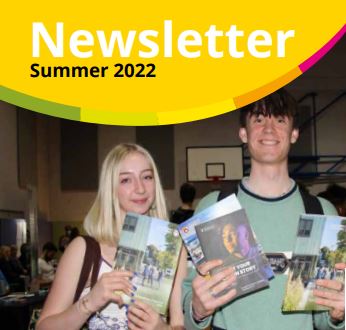 ​The Summer Newsletter is out now. We would like to thank all of our staff and students for their contributions towards this term's edition. ​
In this issue:
Letter from the Principal
Success for Esher Physicists
Lunch with Labour MP,  Fleur Anderson
Esher Alumni, Solicitor Luis Ngugi
Meet the Founder of ECAT
And much much more!​
More news from the campus