Online Subscription Resources for Sociology
When you join Esher Sixth Form College as a student you will have access to the following online resources: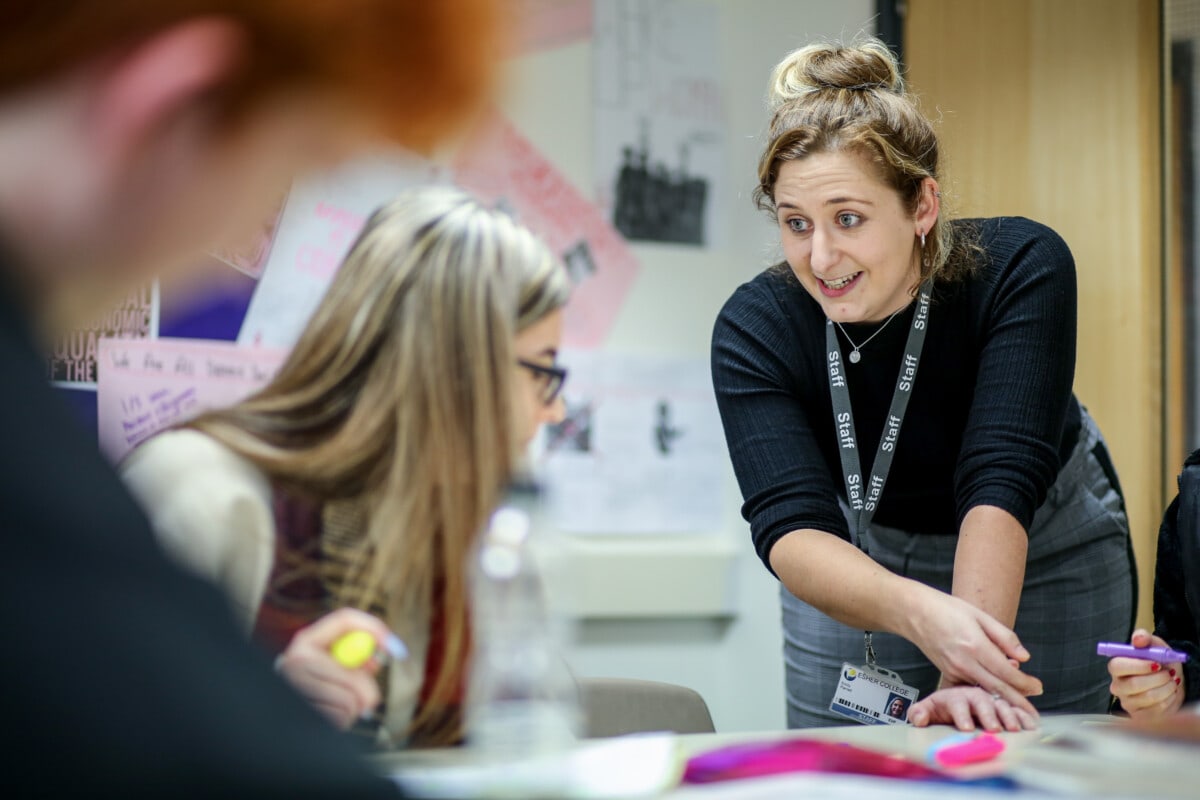 ​BoB – Learning on Screen
​On demand TV and Radio for Education. This academically-focused system allows staff and students, at subscribing institutions, to record programmes from over 75 free-to-air channels; and search an archive of over 2.2 million broadcasts. You can search for programmes, use the TV guide or try searching by selecting "Public Playlists" first, and then typing in Sociology, and then sort by "newest". You will then get access to some great playlists for Sociology created by teachers and lecturers at other Colleges and Universities.
​Issues Online
Issues Online is the best place to click-start research and studies, with high-quality print and digital learning resources focus on contemporary social issues. Issues Online provides students with a safe, reliable place to explore today's most important social issues. It contains hundreds of articles, infographics, videos, assignment ideas and eBooks on topics, such as Citezenship and Participation, Crime and Justice and Family and Relationships.
​JSTOR
JSTOR includes more than 80 academic journals and 9,500 e-books in sociology from leading publishers such as NYU Press, University of Minnesota Press, Princeton University Press, and many more. Leading sociology journals on JSTOR include The American Journal of Sociology, American Sociological Review, Annual Review of Sociology, Journal of Marriage and Family, and Family Relations (please note: the library only subscribes to the Secondary Schools collection).
​Hodder A Level Magazines (Philip Allan Magazine Archive)
Philip Allan Magazines provide a wealth of resources that are ideal for challenging subject knowledge and preparing students to excel in exams. Here you will find Sociology Review, you can click on the magazine and select the edition you would like, or use the search box at the top and search for a topic and then select filter by subject: Sociology. Sociology Review makes the latest research relevant and accessible to A-level students. It clarifies essential concepts and analyses the issues of today in an A-level context. Each article is signposted with exam relevance, and regular exam features support students to achieve the best grades. The editorial board has commissioned topical and focused new material for the 2019/20 volume. Try searching for Family Diversity filtered by "Sociology".
​Oxford Journals
Oxford Journals is a division of Oxford University Press, which is a department of Oxford University. Oxford Journals publish well over 230 academic and research journals covering a broad range of subject areas, two-thirds of which are published in collaboration with learned societies and other international organizations.
​Proquest News and Newspapers
The ProQuest News portfolio comprises two categories: Contemporary News and ProQuest Digitized Newspapers. With its continually-expanding Contemporary News and Digitized Newspapers programs, ProQuest provides the most comprehensive resource for nearly every kind of researcher seeking news information from the mid-18th century to today's news. From a single interface, researchers can access news reports, editorials, and, with ProQuest Historical and Recent Newspapers, advertisements, stock tables, cartoons, and more. With a powerful search engine, more than 3,000 of the world's news sources, such as The New York Times, The Wall Street Journal, The Guardian & Observer, The Globe and Mail, The Times of India, and many more are open to discovery.