Learning Resource Centres
Our Learning Resource Centres (LRC) offer students a full range of resources to support their course of study.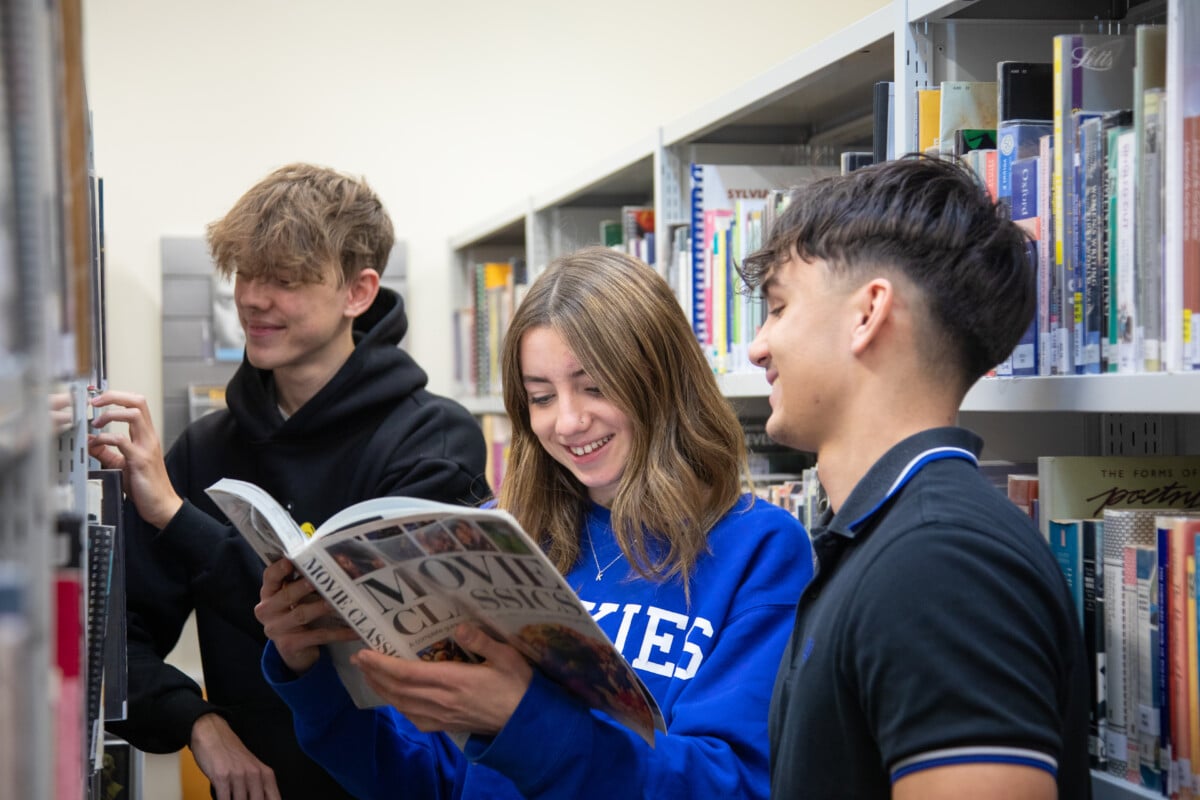 At Esher we have two LRCs:
LRC1, which houses more than 18,000 titles and a computer suite of 115 pcs.
LRC2, which holds a selection of textbooks and dictionaries as well as a computer suite of 37 pcs.
Both areas provide a light and spacious environment for studying, with a qualified Librarian and friendly staff always on hand to help.
You can follow the LRC on Twitter and Insta​gram​​
The LRC has numerous resources available to you as a student of Esher Sixth Form College.  You can access hundreds of e-books at home from databases we subscribe to. Many of the textbooks you need are also available online via these subscriptions. Plus there are loads of other resources, which are not freely available on the internet, but which you can access off campus to help you with study and research.
Working this way is good practice for University when you will be expected to carry out research using good quality reliable resources like ours.
If you logon to the College portal pages, select Study Support and Careers, Learning Resources Centre, you will find our full list of e-resources and online journals and magazines, you can follow the links there for off campus access as any username and password needed will be detailed there too.​
If you need further advice or guidance, help logging on, or if you need help with specific research, please contact the librarian.
Our web pages provide access to an excellent range of e-resources and online databases, supporting independent research both on and off campus.
Opening Hours
Monday            8.30am – 5.15pm
Tuesday            8.30am – 5.15pm
Wednesday       8.30am – 4.30pm
Thursday           8.30am – 4.30pm
Friday                8.30am – 4.30pm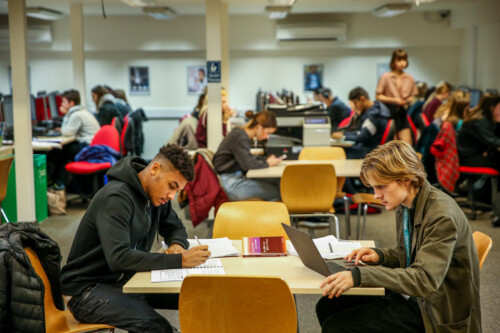 More about LRC1
The Library also holds a large selection of journals, magazines and DVDs and provides students with access to a wide range of digital subscription resources which can be accessed both on and off campus, supporting student research and independent learning. The mezzanine, green and red zones are for students who prefer to work in a silent environment, which is ideal during the revision and exam period. Here students will also find our stationery shop and equipment loan store, where students can borrow various equipment, such as digital cameras, SD cards, USB cables, digital note-takers, headphones, and card readers.
More about LRC2
This area provides large table space for group work in a slightly more relaxed working environment. Our staff are available to help you find the information you need, and to help you to develop the skills required to use our resources and carry out independent research effectively.