Online Subscription Resources for Performing Arts, Drama & Theatre, Music and Dance
When you join Esher Sixth Form College as a student you will have access to the following online resources: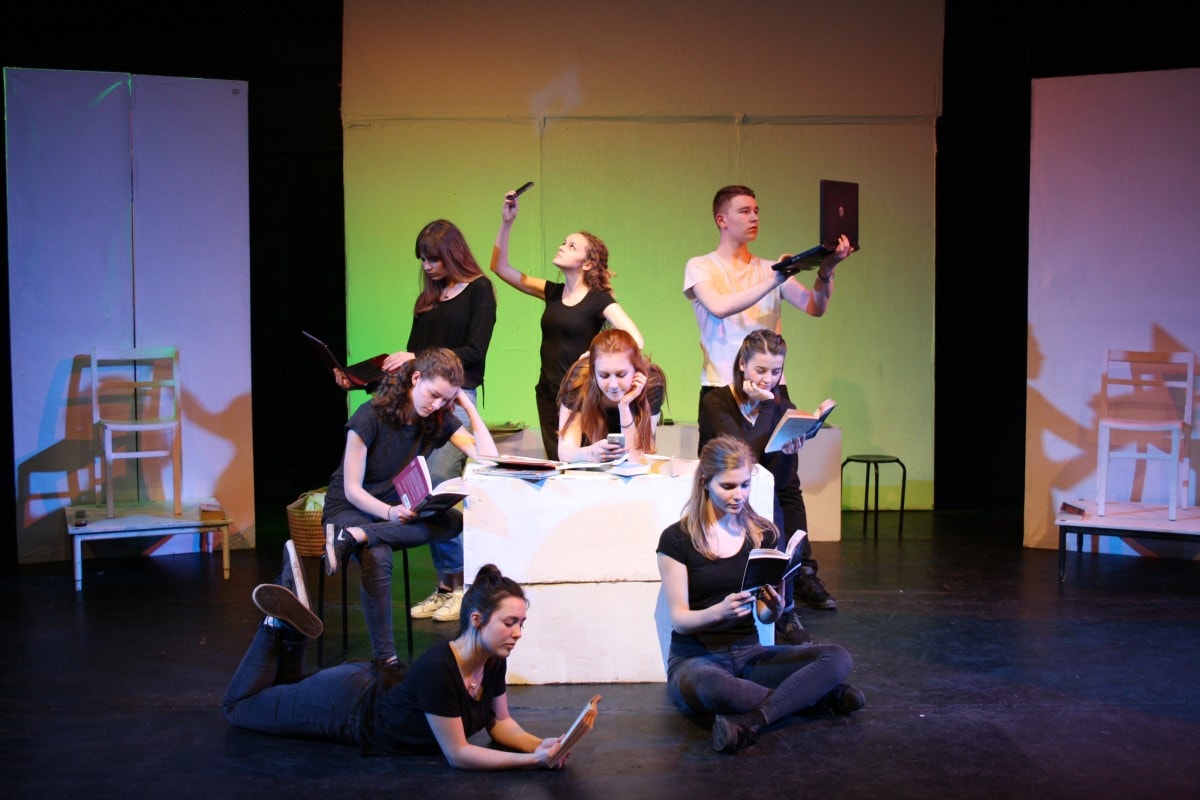 ​Proquest Ebook Central
Ebook Central is designed with mobile in mind. Access the site from your tablet or phone, and download e-books for offline reading. There are a number of e-books for Drama, Theatre and Performing Arts students on Proquest, for example, Theatre Studies The Basics, The Routledge Companion to Theatre and Performance, BTEC Level 2 Performing Arts, Revision Guides and Music Theory Essentials . The content is exactly the same as the printed books.
​Naxos Music Library
The most comprehensive classical music streaming platform. An invaluable resource for universities, public libraries, schools, music professionals and collectors. Naxos Music Library is the world's largest online classical music library. … The library offers the complete Naxos and Marco Polo catalogues plus the complete catalogues or selected titles from over 250 classical, jazz and world music labels with more labels joining every month. ​​
BoB – Learning on Screen
On demand TV and Radio for Education.  This academically-focused system allows staff and students, at subscribing institutions, to record programmes from over 75 free-to-air channels; and search an archive of over 2.2 million broadcasts.  You can search for programmes, use the TV guide.  You can search for Films you might need to watch like Sweet Charity or Chicago (and Zellweger to avoid to many results) or try searching by selecting "Public Playlists" first, type "Ballet and Dance" or "Music Technology" in the search box.  You will then have access to playlists created by teachers and University lecturers from numerous institutions.  These playlists include brilliant documentaries on plays, actors  and interviews with musicians, actors and directors.
Digital Theatre Plus
The Digital Theatre team is made up of a range of experts with high level professional experience in theatre, education and technology. All of their work is created in-house in association with some of the UK's leading theatre practitioners, film makers and academics. The aim is to offer a vibrant, relevant and inspiring theatre arts experience that enriches, entertains and educates teachers and students all over the world. ​
Britannica Academic
Britannica Academic delivers fast and easy access to high quality, comprehensive information. A dedicated editorial team of over 100 people, whose work is supplemented by content written by Nobel laureates, historians, curators and professors, ensure Britannica Academic's articles are trustworthy, citable resources.  Britannica will give you reliable information on the Playwriters, Directors and Performers.  Try searching for Bob Fosse, Jerome Robbins or Stephen Sondheim.
JSTOR
JSTOR provides access to more than 12 million academic journal articles, books, and primary sources in 75 disciplines. Some excellent higher-level e- books and journals available here covering all aspects of Drama, Dance and Performing Arts.  Try using the advanced search to get more relevant results or browse by subject.
Proquest News and Newspapers
The ProQuest News portfolio comprises two categories: Contemporary News and ProQuest Digitized Newspapers. With its continually-expanding Contemporary News and Digitized Newspapers programs, ProQuest provides the most comprehensive resource for nearly every kind of researcher seeking news information from the mid-18th century to today's news. From a single interface, researchers can access news reports, editorials, and, with ProQuest Historical and Recent Newspapers, advertisements, stock tables, cartoons, and more. With a powerful search engine, more than 3,000 of the world's news sources, such as The New York Times, The Wall Street Journal, The Guardian & Observer, The Globe and Mail, The Times of India, and many more are open to discovery.
You can carry out a basic search, or select the database you need to search first.  Or simply search under Publications, in subject, for example for "Dance"  and you will have access journals such as Dance Forum, Ballet and Opera,  Dance Therapy or Folk Music Journal.  This database gives you access to all both national and local newspapers for the latest reviews on current performances in theatres throughout UK.  You will be searching 13 databases containing scholarly journals, books, videos & audio, dissertations & theses, newspapers and more.