Online Subscription Resources for Fine Art
When you join Esher Sixth Form College as a student you will have access to the following online resources: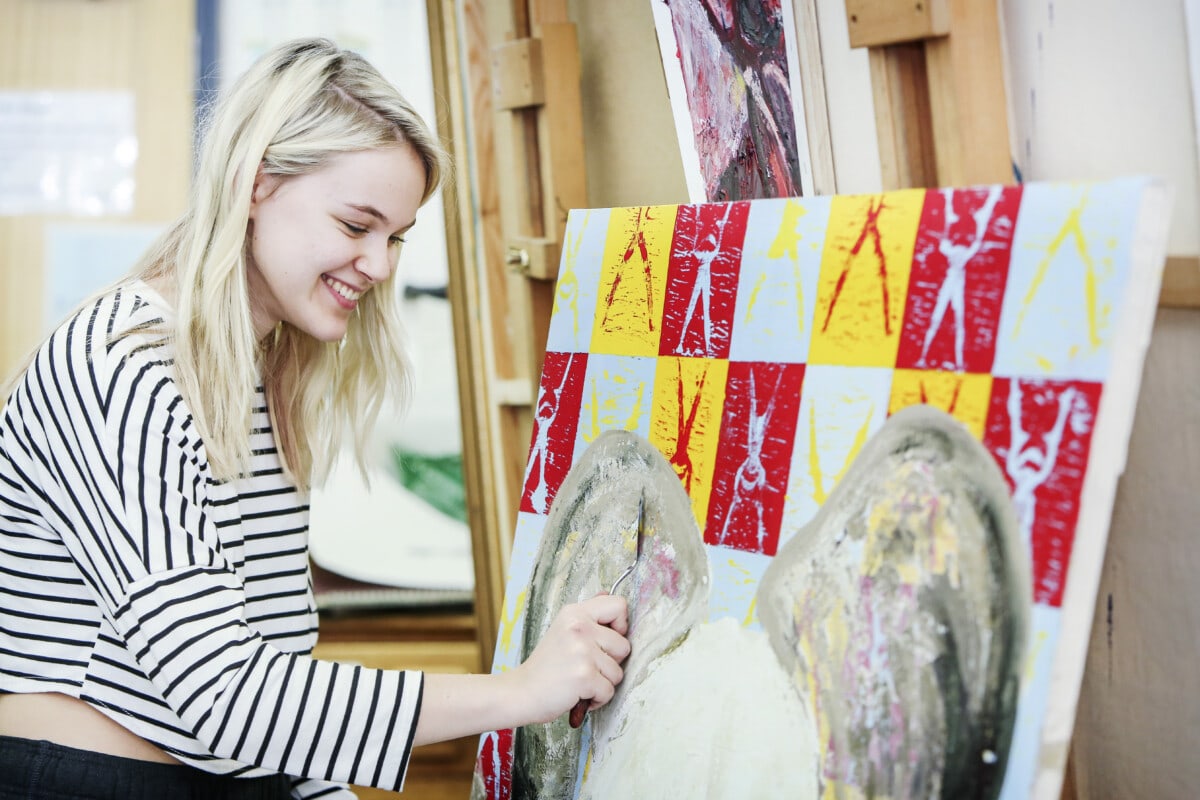 ​Oxford Art Online
Oxford Art Online offers access to the most authoritative, inclusive, and easily searchable online art resources available today. Through a single gateway, users can access and cross-search Oxford's acclaimed, regularly updated art reference works: the Grove Dictionary of Art and the Benezit Dictionary of Artists. Grove Art is the foremost scholarly art encyclopedia, offering global coverage of visual culture, composed and expanded in collaboration with thousands of scholars and specialists around the world. The gateway to Oxford's art reference works, including the peer-reviewed, regularly updated Grove® Dictionary of Art and the Benezit Dictionary of Artists. It includes over 200,000 articles that span ancient to contemporary art and architecture, as well as over 19,000 images of works of art, structures, plans, and artist signatures.
Britannica Academic
Britannica Academic delivers fast and easy access to high quality, comprehensive information. A dedicated editorial team of over 100 people, whose work is supplemented by content written by Nobel laureates, historians, curators and professors, ensure Britannica Academic's articles are trustworthy, citable resources.  Britannica will give you reliable information on the Art, Artists, art critic, graphic design and much more.  ​
BoB – Learning on Screen
On demand TV and Radio for Education.  This academically-focused system allows staff and students, at subscribing institutions, to record programmes from over 75 free-to-air channels; and search an archive of over 2.2 million broadcasts. You can search for programmes, use the TV guide, or try searching by selecting "Public Playlists" first, type "Fine Art"or "Artists" in the search box.   You will then have access to playlists created by teachers and University lecturers from numerous institutions.  These playlists include brilliant collections on British Artists, History of Art, Colour and much more.
JSTOR
JSTOR provides access to more than 12 million academic journal articles, books, and primary sources in 75 disciplines. Some excellent higher-level e- books and articles available here, giving you access to 175 Journals and numerous books, many including images, this is fantastic resource for art students.
Proquest – Vogue archive
A searchable archive of American Vogue, from the first issue in 1892 to the current month, reproduced in high-resolution colour page images. Pages, advertisements, covers and fold-outs have been included, with rich indexing enabling researchers to find images by garment type, designer and brand names. The Vogue Archive preserves the work of the world's greatest fashion designers, stylists and photographers and is a unique record of American and international fashion, culture and society from the dawn of the modern era to the present day.