Online Subscription Resources for English
When you join Esher Sixth Form College as a student you will have access to the following online resources: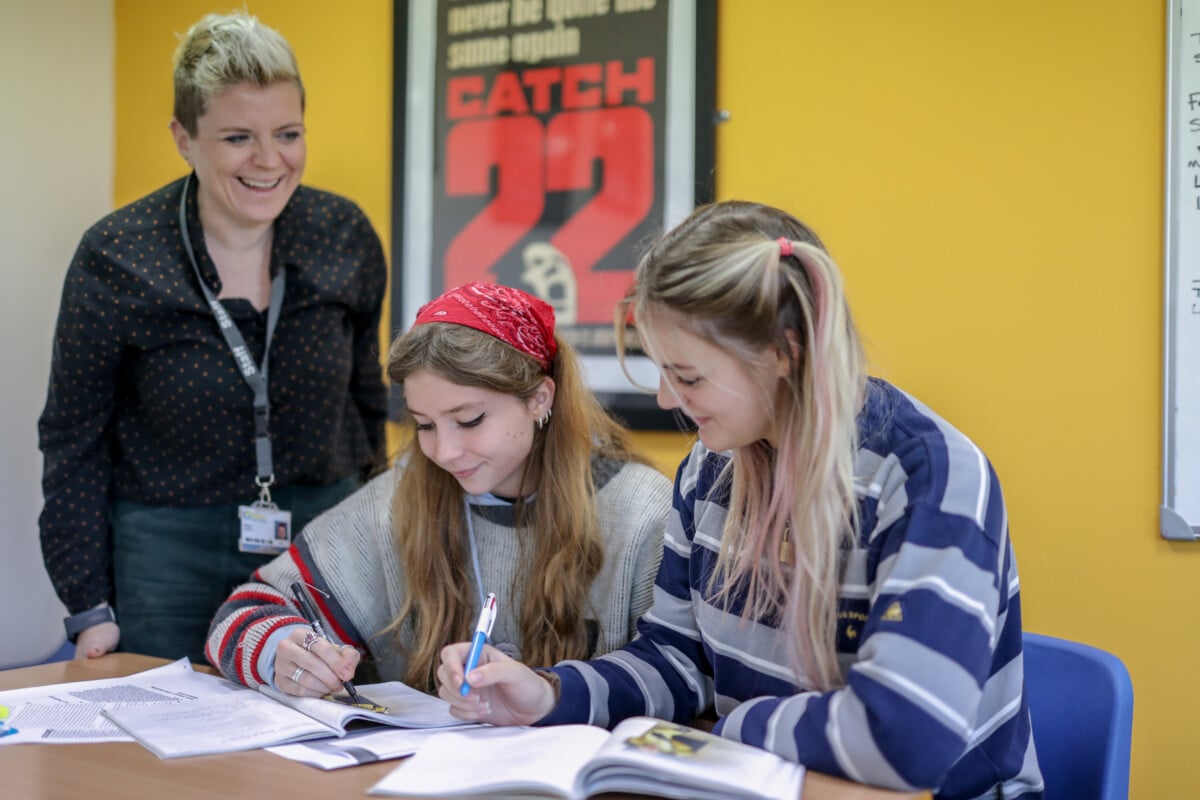 ​Proquest Ebook Central
Ebook Central is designed with mobile in mind. Access the site from your tablet or phone, and download e-books for offline reading. Here you will find a wide range of English Language and Literature textbooks as well as study and revision guides. You can also access the GCSE English Language textbook used in College. The study guides for English Literature include: Edexcel Poems of the Decade, Handmaid's Tale, and Streetcar. There are other guides on Poetry although not for our exam board. The content is exactly the same as the printed books.
BoB – Learning on Screen
On demand TV and Radio for Education. This academically-focused system allows staff and students, at subscribing institutions, to record programmes from over 75 free-to-air channels; and search an archive of over 2.2 million broadcasts.  You can search for TV and Radio programmes, use the TV guide, or try searching by selecting "Public Playlists" first, and then typing in English Literature or Language. You will then get access to some great playlists for English created by teachers and lecturers at other Colleges and Universities. Or simply try searching for Frankenstein, Handmaid's Tale, Twelfth Night or Poetry!
Digital Theatre Plus
Digital Theatre is the world's leading digital platform for the arts. It is subscription-based OTT platform that works in partnership with leading theatre & performing arts companies to capture live performances onscreen giving education institutions unlimited access to them. Here English Literature students will find performances of Streetcar and Twelfth Night, plus other brilliant performances you might like to watch along with some theory and criticism.
JSTOR
Academic journals to support student research and extended essays. With over 2,700 archival journals – the majority of which are unavailable on the open web – four primary source collections, and more than 2,000 open access e-books, the JSTOR Collection provides students with a safe and trusted environment to research topics across the curriculum. Language and literature has some of the broadest coverage on JSTOR – there are more than 400 journals and hundreds of academic e-books in this subject area (please note: the library only subscribes to the Secondary Schools collection).
Literature Online
Every day, around the world, students and scholars turn to Literature Online for the texts and information they need to advance their literary studies. Literature Online is unique in bringing primary works, reference materials, and literary criticism together – packaging them in an intuitive research environment that allows users to find quickly the information they need and make exciting new discoveries. No other resource provides such comprehensive support for the study of English literature – facilitating the research journey with the texts users need, and the contextual resources to understand them. This resource covers Frankenstein, Handmaid's Tale, Streetcar and much more. You could listen to Bill Shepherd's production of Twelfth Night or find numerous critical essays on Frankenstein. A brilliant resource for Literature students.
MASSOLIT
Over 3,000 lectures across more than 400 courses … MASSOLIT works with academics from the world's best universities to produce high-quality, curriculum-linked videos for A Level and the International Baccalaureate. This fabulous resource gives you access to lectures from experts in their field. English Literature will find lectures on the books they are studying giving you a full course to back up your lessons in College.
​Hodder A Level Magazines (Philip Allan Magazine Archive)
Philip Allan Magazines provide a wealth of resources that are ideal for challenging subject knowledge and preparing students to excel in exams. Here you will find English Review, you can click on the magazine and select the edition you would like, or use the search box at the top and search for a topic and then select filter by subject: English and Drama.
​Babel
Babel is the quarterly language magazine that brings you cutting edge linguistic research in an accessible and colourful format. The print and digital issues cover a vast array of language lovers' lore, taking in languages from around the world, the past, present and future of language, and the many different uses of linguistics in the world around us.
EMagazine
Read the or download the latest issue, plus exclusive extra articles for web subscribers. 1800+ searchable articles and downloadable PDFs of the complete magazines. emagclips. Short video clips of writers and academics talking about texts and topics for A Level English.
Proquest News and Newspapers
The ProQuest News portfolio comprises two categories: Contemporary News and ProQuest Digitized Newspapers. With its continually-expanding Contemporary News and Digitized Newspapers programs, ProQuest provides the most comprehensive resource for nearly every kind of researcher seeking news information from the mid-18th century to today's news. From a single interface, researchers can access news reports, editorials, and, with ProQuest Historical and Recent Newspapers, advertisements, stock tables, cartoons, and more. With a powerful search engine, more than 3,000 of the world's news sources, such as The New York Times, The Wall Street Journal, The Guardian & Observer, The Globe and Mail, The Times of India, and many more are open to discovery.