IT Services
​Esher Sixth Form College is at the forefront of colleges in its use of ILT to assist and support teaching and learning.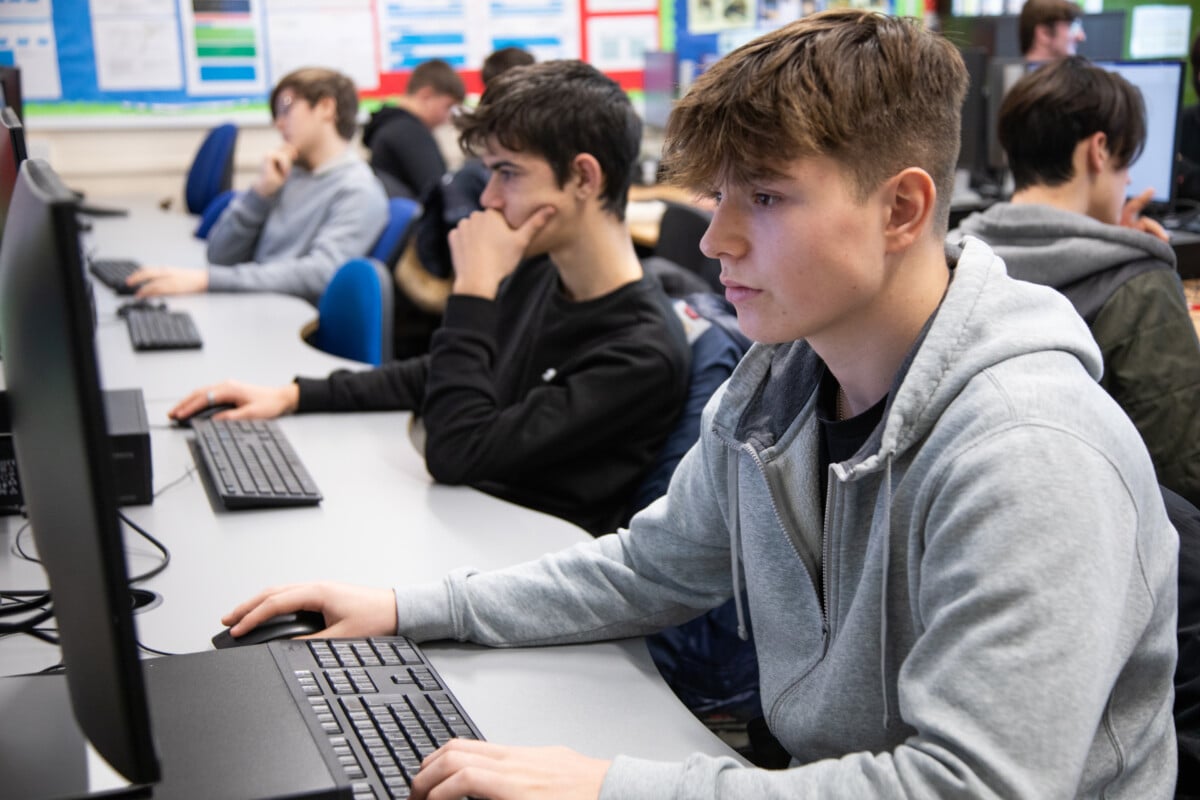 You will have your own user account, which will allow you to access all of the IT services on offer, including your College email and calendar, file storage, printing, scannin​g, photocopying, WiFi and our virtual learning environment.  All of the College services are available from any of the computers on the college campus, from home, or indeed anywhere in the world.
The college has over 1100 computers running Windows 11, Microsoft Office 365 and the full Adobe Creative Cloud suite.  Many departments also make use of specialist software such as Avid Sibelius Ultimate, Solidwo​rks and Microsoft Visual Studio.  We also have Apple Macs in the Music Department running Apple Logic Pro X.
As well as computers on site for you to use, we also encourage you to use your own personal devices.​​
We provide th​​e option of synchronising your College email and timetable directly to your device, and we provide a free high speed wireless network called eduroam that you can use at college and in 1000s of locations around the world. All students also get the latest version of Microsoft Office 365 Pro Plus to install on up to 10 personal de​vices.