Start of 6.2 Day Travel Advice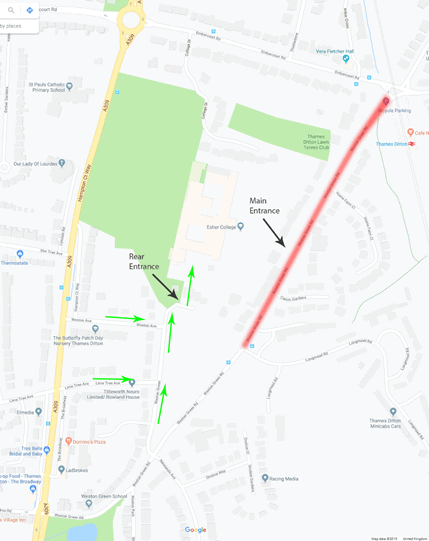 Trains
It has come to our attention that South Western Railway will be subject to RMT strike action on the 2nd September (Start of 6.2 Day), but fortunately a service will still be running which ensures that all 6.2 students are still able to attend their appointment time.
The South Western Railway will be operating between London Waterloo and Thames Ditton/Esher a half hourly service, which is consistent with the normal timetable that is in currently operation. Further timetable details can be accessed via https://www.southwesternrailway.com/plan-my-journey/rmt-industrial-action/monday-2-september 
Students should be mindful that the train service may be considerably more crowded than usual and they may need to plan extra time to complete their journeys to and from College. South Western Railway hope that these strikes will be avoided, but at present the strikes are going ahead.
Students are advised to keep a close eye on the South Western Railway website https://www.s​outhwesternrailway.com/  for up-to-date information.
Roads
Roadworks are scheduled on Weston Green Road on Monday 2nd September. A section of the road will therefore be closed, so students will not be able to access the main entrance to the College by car. We have been attempting to seek a delay to the start date with Surrey County Council, but to no avail.
If students are coming by car, please use the southern rear entrance off Weston Green (postcode KT7 0JZ), which can be accessed via Weston Green Road from Hampton Court Way as indicated in the above image.​
More news from the campus