Results Day 2023!
It was smiles all round as we celebrated another year of fantastic examination results.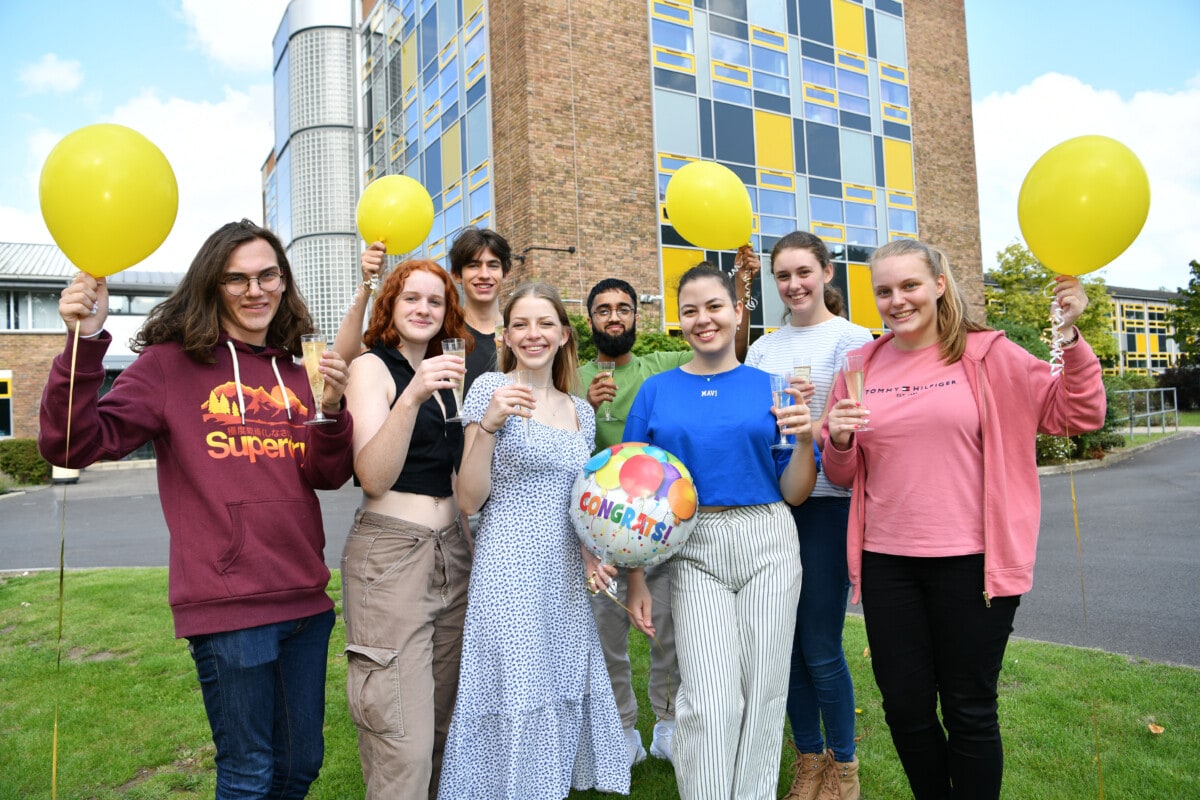 The college reported a 98.1% pass rate at A Level, with 58.4% achieving A* to B grades. These results are particularly commendable given the challenges students faced during the pandemic when taking their GCSEs.
Furthermore, students studying BTEC courses at the college also achieved outstanding results, with 270 students attaining high grades ranging from Distinction* to Distinction. An impressive 93 students managed to secure three or more A Levels at A* or A grades.
College Principal Dan Hards expressed his congratulations to both the students and their teachers for these remarkable achievements. He noted that, nationally, A level and BTEC grading have returned to pre-pandemic standards, and although protection was built in, results across the country are lower this year compared to the previous three years. Despite these circumstances, Esher Sixth Form College demonstrated remarkable academic performance, which reflects the dedication and hard work of the entire college community.
The college wishes all its students success as they embark on their next journey, whether it's pursuing higher education, entering the workforce, enrolling in further training, or engaging in apprenticeships. These strong examination results are a testament to the students' resilience and the support provided by the college.
More news from the campus