Resonance Roadshow rocks Esher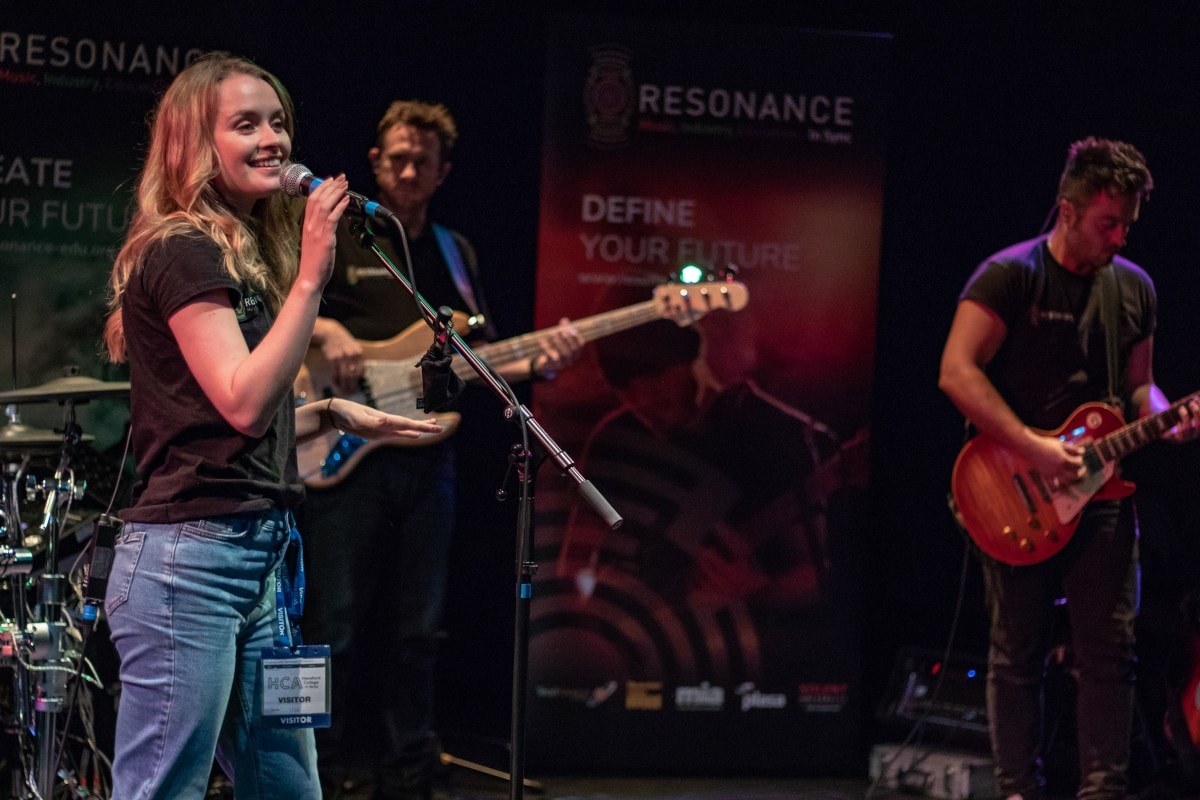 ​Music students were treated to a series of workshops and performances from some eminent music professionals to highlight the myriad of careers available in the music industry.
The roadshow is organised by Resonance, a new state-of-the-art music institute opening in the West Midlands later this year. 
As well as performing songs, the five visiting session musicians – who have worked with acts including Steve Winwood, Robert Plant and Beverley Knight – engaged students in music techniques, instrument demos and lively debates about their experiences within the industry.
Adam Wolters, Teacher of Music at Esher Sixth Form College, says, "It's been an amazing opportunity to have such eminent music professionals perform here and talk to our students about the direction of the music industry. The workshops and lively discussions have been incredibly insightful and have given students much food for thought about their next steps. While there are contemporary music colleges in the country, Resonance's industry-focused approach to teaching is unique and we are thrilled they could bring their roadshow to Esher." ​
More news from the campus