English students celebrate win at Dennys Books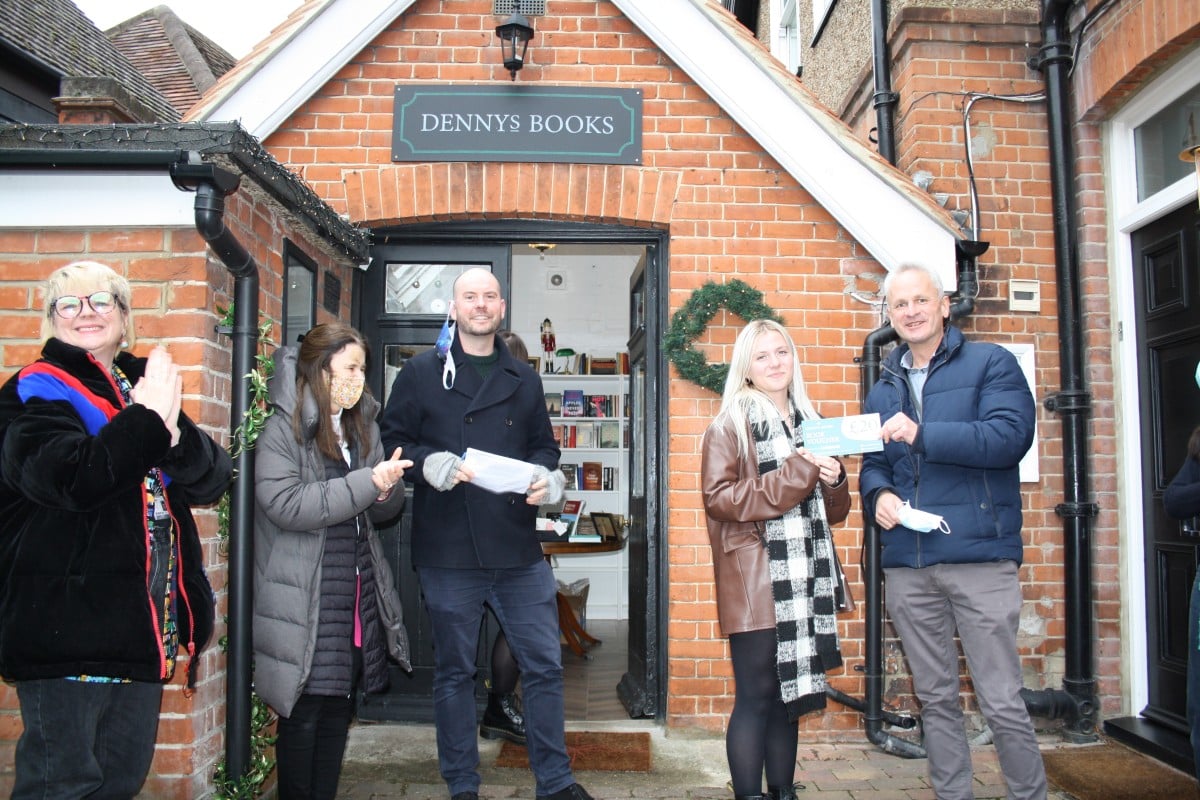 ​English A Level students entered an essay-writing competition to celebrate the opening of Dennys Books in Thames Ditton.
Esher Alumnus, Megan Warrington, has opened her bookshop a stone's throw from the place that "cemented her fascination with literature."
Megan, who studied English Literature, Classical Civilisation and History A Levels at Esher Sixth Form College, has taken over The Annexe on Station Road, a beautifully quaint and compact building, which on the inside surrounds you on all sides with novels, biographies and children's books.
Megan, who left Esher in 2013, believes that even in this internet age, "buying online can never replace the experience of browsing for books in store, it can never replace the human interaction of discussing books in person." And Dennys is the perfect environment to do exactly that; its intimate nature and passionate team couldn't be further from the 'convenient', yet lifeless virtual shelves of Amazon. Megan's family have a history of selling books; in the late 1800s to about 1930, her family owned  A & F Denny and Son in The Strand in London. As a result, it makes perfect sense that, after graduating from Oxford Brookes University with a degree in Publishing Media, Megan couldn't wait to open a bookshop of her own.
In partnership with Dennys, the English department at Esher held an essay-writing competition using the prompt "Should song lyrics be considered poetry?"  After a strong crop of entries, 6.2 student Charlie Wreford-Doree was declared the winner following a beautiful, personal essay about how song lyrics, as well as poetry, have shaped the person they are today. A prize-giving ceremony was held at the bookshop launch in December attended by the English department and Esher Sixth Form College ​​​principal, Dan Dean. Charlie received a £20 voucher to spend in the store. £10 vouchers were also awarded to the five runners-up, to reward their efforts in creating amazing essays in their own right, and also to create a few more returning customers.
​Finn MacCarthy, 6.2 Student
More news from the campus