Elmbridge Duke of Edinburgh Awards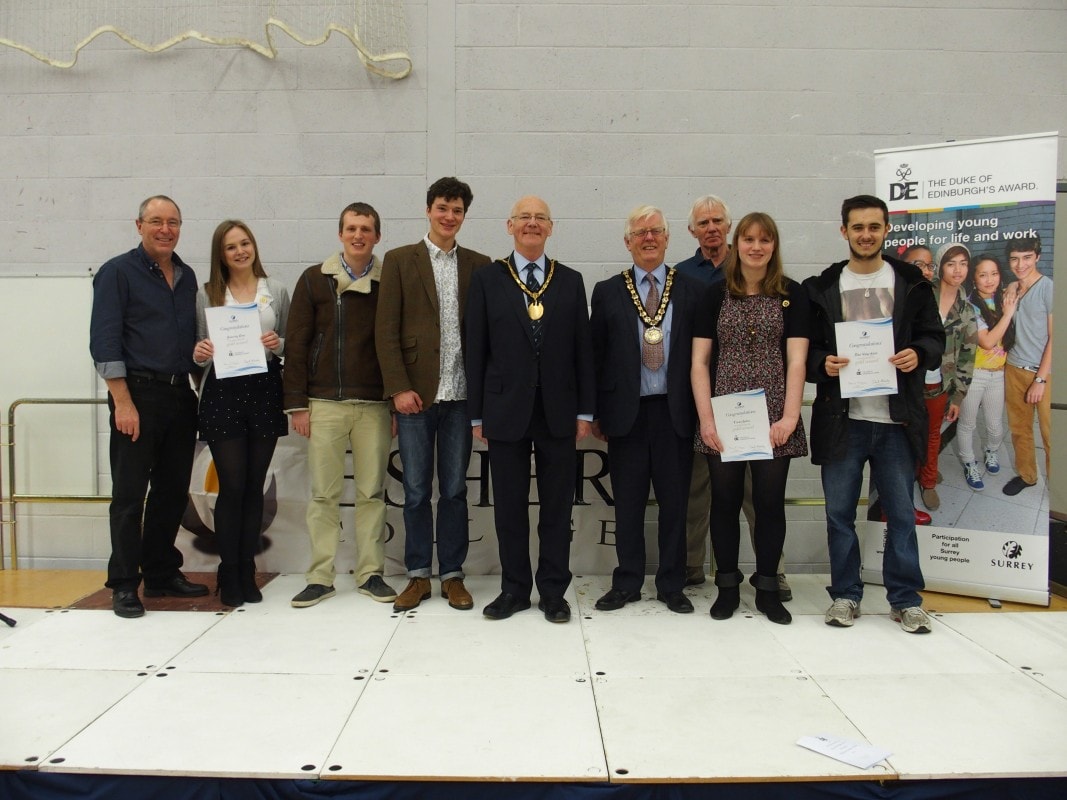 ​Esher College hosted the Elmbridge Presentation of Duke of Edinburgh's Awards on 4th February. 350 parents and students from local schools attended the ceremony and were entertained by students from the Music Department. Isaac Henriquez, Bethan Huggett, Joseph Cottom, Chloe Philp, Roxani Sofia, Alex Grafton and Alex Lore (who also played a solo) made up the Jazz Band, whilst Jack Wintour played a jazz piano solo and Jack Williams also sang and played piano. They all contributed to making a very successful evening.
The Esher College Duke of Edinburgh team were pleased to have 18 (ex) students gain their Gold Award and delighted that 5 came from universities around the country to be there at the ceremony. Sam Allsop, Fredericke Bone and Fergus Darlow all walked across the Brecon Beacons first before paddling their Canadian canoes 90 miles to Monmouth. Natalie Lawton entered eastern Tibet from China to walk a trail taking her past the holy mountain of Minya Konka (7556m) and Elliot Walker-Fifield walked in the foothills of the Annapurna mountain range in Nepal; both had to contend with altitude sickness but Elliot also had leeches to keep him company! Evidence of the lasting effect of D of E could be seen in the confident way they spoke to the assembled audience and the richness of experiences they all enjoyed that continue to be a part of their lives. The first year D of E student Charlotte Grigorey gave the Vote of Thanks to close the event.
More news from the campus