Overview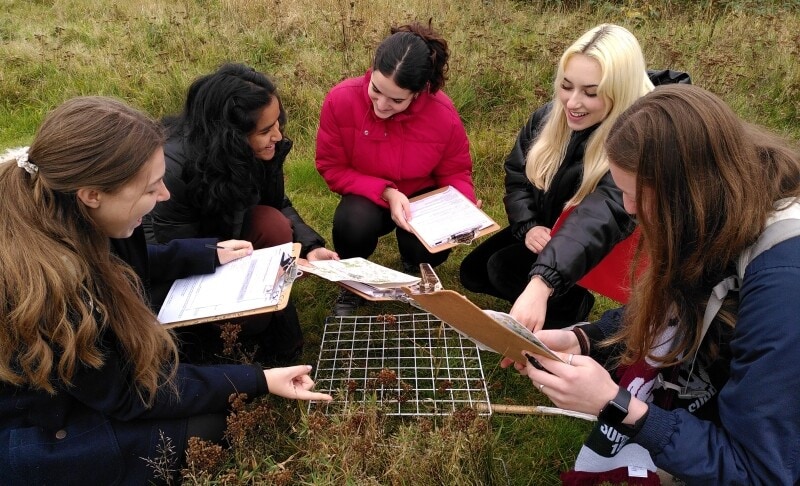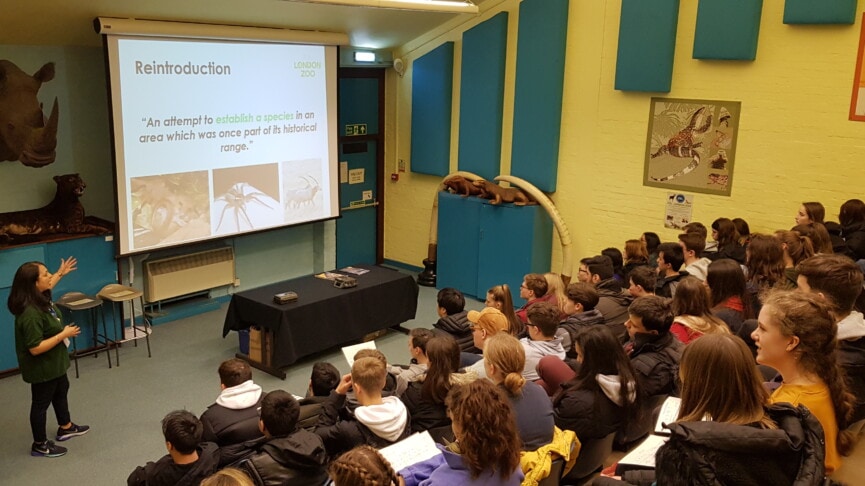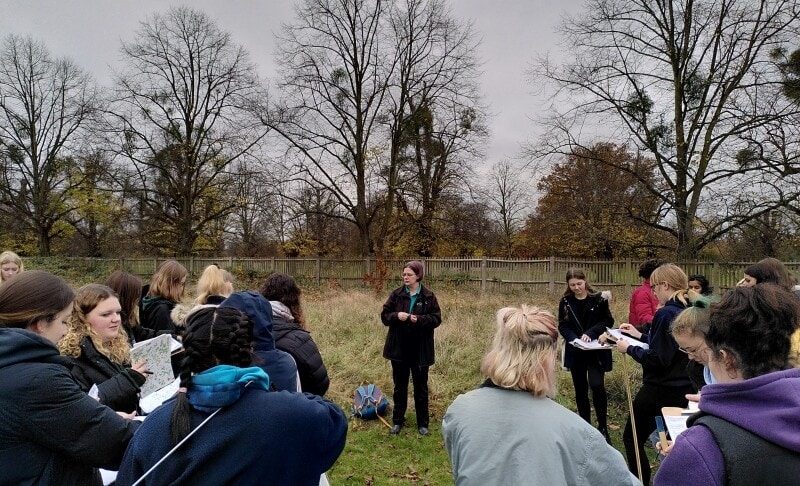 Biology A Level gives students an understanding of many contemporary issues which require a grasp of fundamental biological ideas. It will help you appreciate how society makes decisions about biology-related issues and how biology contributes to the success of the economy and society.
Entry Requirements
Biology A Level is a strongly, theory-based course that is assessed by exams and builds directly on GCSE work in Biology, Chemistry and Maths. You are most likely to succeed if you have an appropriate base of knowledge and a good track-record of success in exam-based courses at GCSE overall.
In addition to the College's general entry criteria, you will need to achieve a minimum of:
Grade 6 in GCSE Biology and Chemistry (or 6-6 in GCSE Combined Science)
Grade 4 in GCSE English Language
Ideally a minimum of a Grade 6 in GCSE Maths (Higher Level)
Additionally, we would expect you to have averaged at least a Grade 6 in your GCSEs overall. If your results do not achieve this level, then you may want to consider our Applied Science BTEC course, rather than A Levels in the sciences.
An Applied Science BTEC offers more practical, skills-based learning through coursework or themed units. BTECs are nationally recognised qualifications and a credible alternative to A Levels. You can study A Levels and BTECs together, or choose to do all BTECs. For more information visit the Applied Science BTEC course information page
Course Details
In the first year, the topics are;
Lifestyle, health and risk
Genes and health
The voice of the genome
Biodiversity and natural resources.
Through these topics you will learn about biological molecules, cell structure, DNA, genetics, the circulatory system, heart disease, diet, the use of plants, and biodiversity.
In the second year, the topics are;
On the wild side
Immunity, infection and forensics
Run for your life
Grey matter
Through these topics you will learn about ecology, evolution, diseases such as HIV and TB, muscles, control in plants and mammals, and brain disorders and their treatment.
In both years, there are many opportunities for discussing ethical issues such as the implications of the Human Genome Project, GM organisms and the use of drugs in sport. Over the two-year course you will undertake 18 core practicals to develop a range of laboratory experiment skills and knowledge.
Assessment
Assessment is by three written exam papers. Questions involving the use of mathematical skills within Biology will contribute to 10% of the assessment.
For the third paper students will be required to read a scientific article in advance of the exam and answer questions on this. Questions in this exam will be synoptic, with answers drawing on two or more topics. There will also be questions assessing the knowledge and understanding of the 18 core practicals carried out throughout the course.
Subject Combinations
To progress to many degree courses related to Biology, it is essential to study Chemistry at A Level.
Other science subjects that go well include Mathematics and Physics, as do Psychology and Geography.
Another popular combination is PE A Level as it complements further study in sport, nutrition and health.
University Destinations
Biology A Level is a highly respected qualification, with 91% of our students going onto university to take a biology-related degree.
Here are some typical university destinations that are Biology A Level students go on to.
Click on a destination to see some exampled of courses they have taken;
Careers
Biology can lead to a wide variety of degrees including Biological Science, Sports Science, Sports Rehabilitation, Pharmacy, Medicine, Dentistry, Veterinary Science, Physiotherapy, Occupational Therapy, Nursing and Agriculture.
FAQs
What extra support/enrichment activities are on offer?
Although the emphasis is very much on students taking responsibility for their own learning, the Biology department supports students by holding a 'clinic' each lunchtime, and running regular revision sessions before the exams.
The department also runs a weekly 'Past Paper Club'.
What trips are there?
In addition to a visit to London Zoo, we offer a number of optional external talks and visits, for example to Surrey University and to the Royal Society. In the second year students undertake ecological field work with the Field Studies Council.
What skills will I need and develop on this course?
You will use your knowledge and understanding to present scientific ideas and arguments, both in writing and orally. You will develop a wide range of laboratory experimental skills including microscope use, microbiology techniques, DNA manipulation, analysis and interpretation of data, and evaluation of methodology and data. You will discuss ethical issues relating to applications of biology in society.
I'm interested in Marine Biology as a degree, what subjects should I take?
Marine Biology usually asks for two science-related subjects, which could be for example chemistry, geography, maths and some universities will possibly accept psychology. You have to make sure you are very interested in Marine Biology and undertake other volunteer experiences too, wherever possible.
Do I need to take Chemistry alongside Biology?
You don't have to, but you should be aware that there is a lot of Chemistry in the Biology course, so it does really help. You also need to be aware that there are universities that require you to have taken A Level Chemistry in order to undertake a degree in Biology.