Celebrating Mathematical Excellence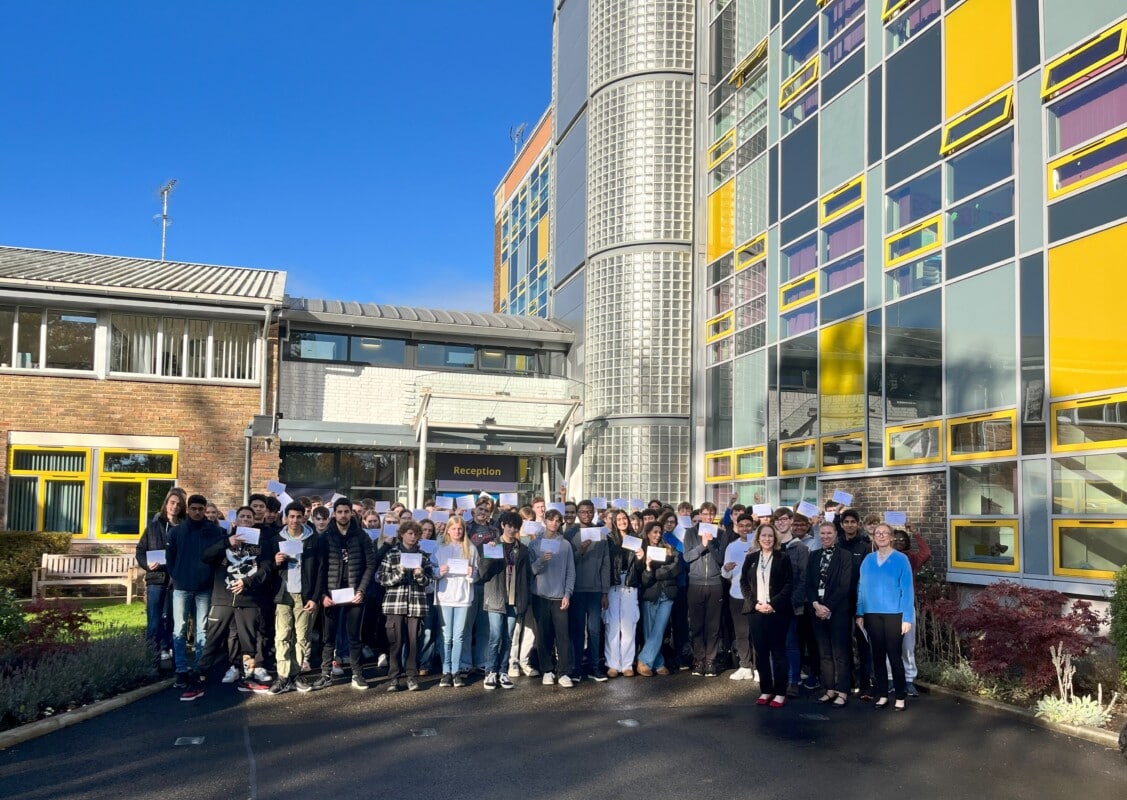 Esher Sixth Form College is proud to announce the outstanding achievements of our brilliant mathematicians in the UKMT Senior Mathematical Challenge!
10 Gold Awards
59 Silver Awards
117 Bronze Awards
These achievements highlight the dedication and exceptional skills of our students, showcasing their prowess in tackling complex mathematical problems.
A special round of applause is in order for Billy Bletcher in 6.2, who has earned the prestigious title of 'Best in Year'! And a big congratulations to Daniel Kosh for being recognised as 'Best in School'.
We want to wish the best of luck to the ten talented students who are advancing to the next stage – in the Andrew Jobbings Senior Kangaroo, scheduled to take place next week on the 15th November. Your advanced skills and dedication have earned you this opportunity, and we are confident that you will shine in this challenging competition.
To all our mathematicians, from the award winners to every student who participated – your commitment to the field of mathematics is truly commendable. Keep reaching for the stars, and may your passion for numbers continue to inspire excellence at Esher Sixth Form College!
More news from the campus