Why Choose Esher?
​​​​​​​Esher Sixth Form College offers outstanding teaching and learning for 16-19​ year olds in South West London and Surrey. Situated in Thames Ditton, we are a non-selective, open access College offering a wide range of A Level and BTEC National courses. Our high levels of achievement mean we are the perfect stepping stone to university, apprenticeships and employment.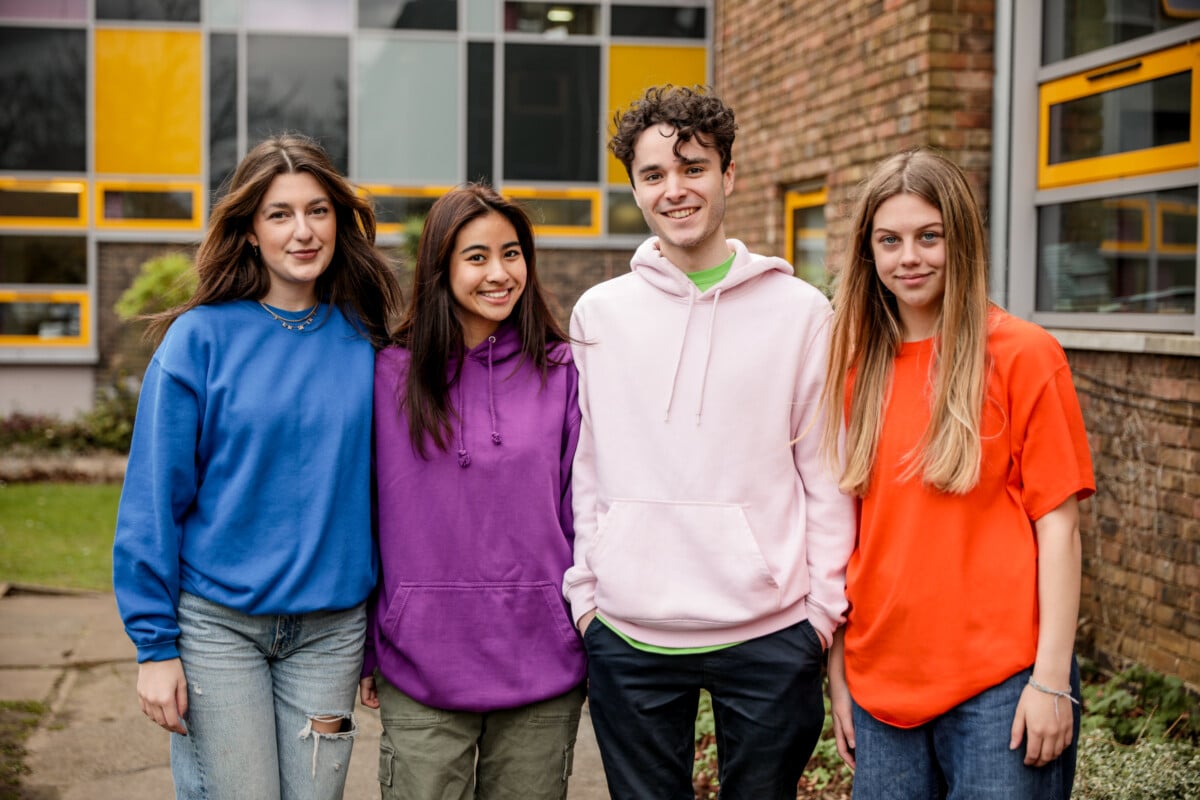 We are judged to be 'Outstanding' by Ofsted – a clear indication of the excellent results our students consistently achieve. 2023 headline results are impressive, but, just as importantly, two external measures (DfE and ALPS) show that the progress and outcomes of Esher Sixth Form College students exceed expectation. Full details of our 2023 examination results are available.
Decisions on where to study post-16 and which courses to include in your study programme are important for the future plans of all young people. Our website, together with a programme of activities and events from application to enrolment, will help you make an informed choice on both counts. At your admissions interview, at Introduction Day and then at enrolment, you will be offered personal advice and guidance to ensure that your chosen study programme is the right one for you.
Outstanding examination results are one reason why Esher Sixth Form College is likely to be one of your choices for post-16 education, but we are also committed to a broader educational experience. ​We have summarised the headline points relating to the breadth of the student experience below and you will find more detail in the relevant sections of this website.
Our teachers are 16-18 specialists – they are experts in their subject fields and they understand the wider needs of this age group
​Over 40 A level and BTEC National courses are on offer – this gives you choice and flexibility in putting together your individual study programme, including combining A level and BTEC courses (see Our Courses)
 A comprehensive enrichment and extension offer – which includes complementary studies, progression pathways, subject-related trips and visits and the annual Wider Skills Week at the end of the academic year (see Our Courses)
An extensive highly regarded student support service – which is focused on the needs of 16-18 year olds (see FAQ 3 in Student Life)
A more mature and diverse learning community, consisting entirely of 16-18 year old students – you will be treated as a young adult and have opportunities for personal development (see Student Life and Extension Studies in Our Courses)
Expert advice on options after Esher – whether you plan to go on to higher education, an apprenticeship or employment our Progression Guidance team will support and advise you on successful progression (see Progression and Careers in Student Life)
Specialist facilities for post-16 learning – as you will see when you visit us, the College has high quality facilities and resources, both on a subject level and across the College as a whole
Excellent preparation for university – the Esher Sixth Form College learning experience and opportunities for personal development help our students to succeed at degree level. Data from the Higher Education Statistics Agency shows that 89% of the last cohort of former Esher Sixth Form College graduates achieved a first or an upper second​​