A warm welcome back to HE DAY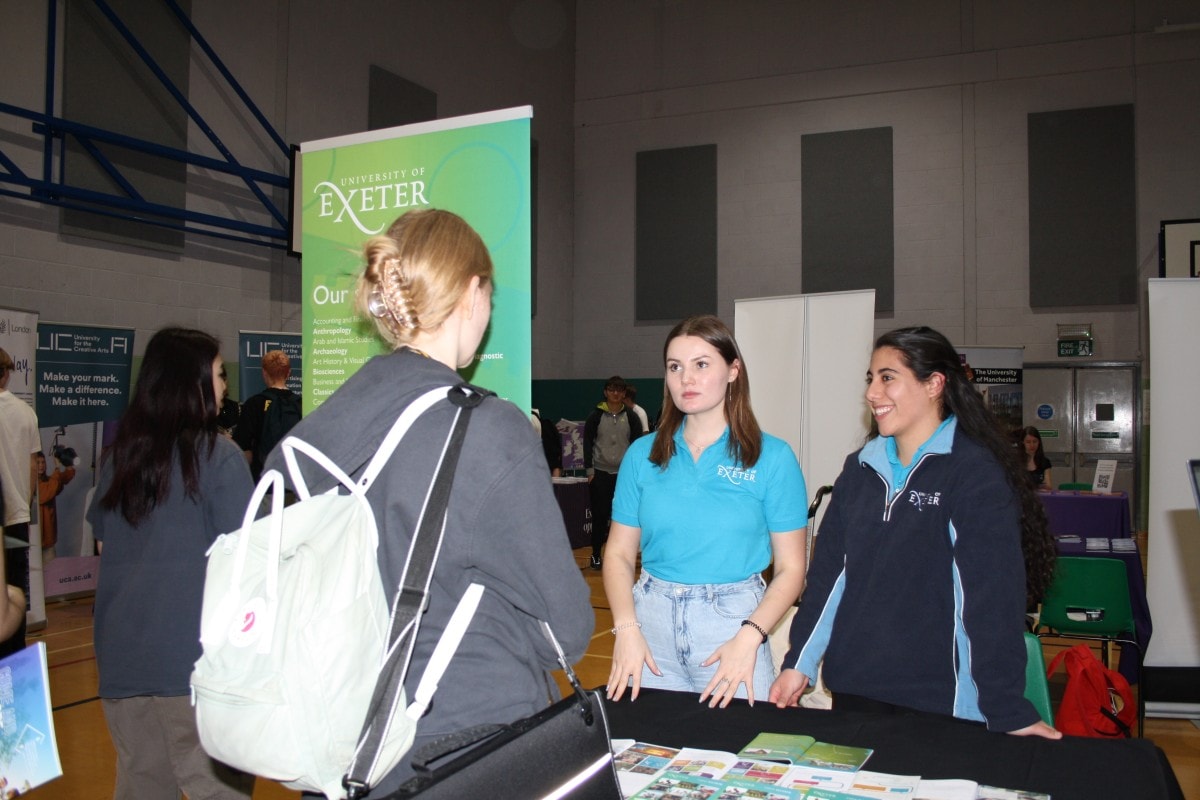 Esher Sixth Form College was thrilled to be hosting HE Day again with more than 60 universities in attendance.
After a two-year break due to the pandemic, our Progression Guidance team ran an afternoon of talks and activities for our 6.1 students who are thinking about Higher Education. 
There were four activities including a talk in the College Theatre on 'Why go to university and how to choose'; a session in an IT room using Unifrog to search for UK university choices; a visit to the HE fair in the Sports Hall and Drama Studio and a talk from university student ambassadors on what life is like as a student. 
In the evening the HE Fair remained open for parents, 6.1 and 6.2 students to attend.  HE Day is an integral part of our progression guidance programme. Upto 90 per cent of our students go onto higher education, with 800 UCAS applications being submitted this year alone.
To find our more about where our students go, visit our Alumni page 
​​Esher Sixth Form College | Esher Alumni​​
​​​
More news from the campus