A new crossing to welcome our students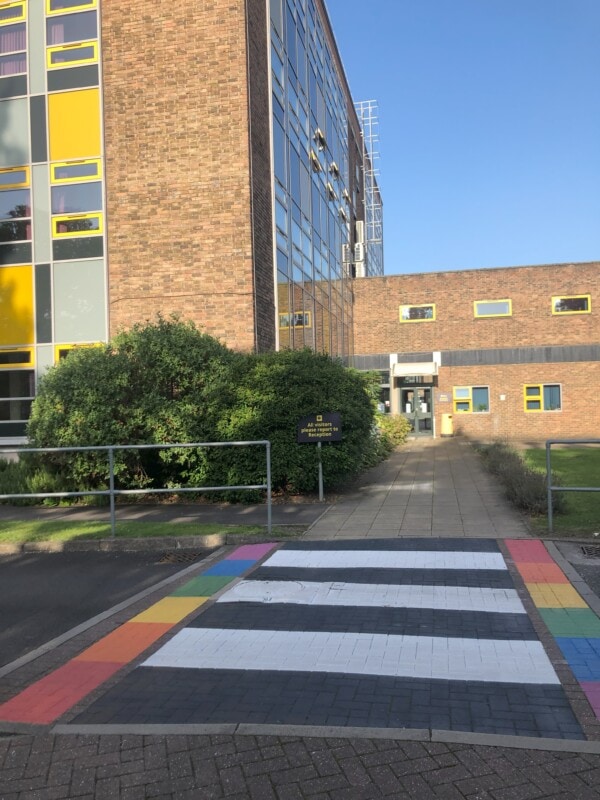 Welcome back to our students and staff and a special welcome to all our new students and their families!
We had a range of new additions to the College over summer including environmentally friendly solar panels on the College Theatre and new secure bike shelters. Our favourite though is the new zebra crossing with the Pride colours at our student entrance. Fresh, bright and welcoming, it's a daily reminder that we want everyone at Esher Sixth Form College to have the confidence and pride to express who they are (and support their peers), no matter what.
Have a great year everyone!
More news from the campus