James de Martelly Seaman
Former trainee teacher James de Martelly Seaman, started his trainee teacher scheme in August 2020 and qualified in June 2022. Here he tells us why he applied for the scheme and what his experience was like.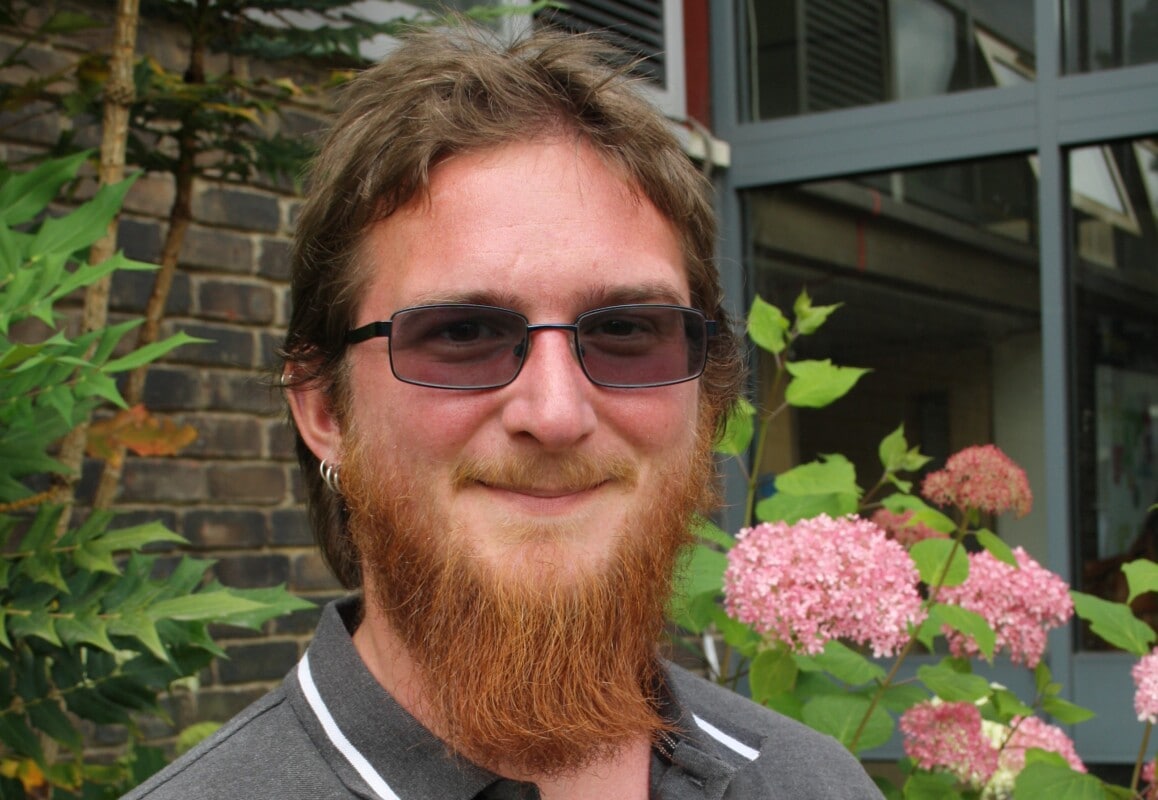 Name and current position:
James de Martelly Seaman, A level Maths teacher.
Education:
I completed my A Levels at Esher, studying Maths, Physics and Chemistry at A Level and Biology and Further Maths at AS Level.
I studied Mechanical Engineering at Imperial College before transferring to the Open University to complete an Open Bsc.
Date that I started/completed the Trainee Teacher Scheme:
August 2020-June 2022
Why I applied for the trainee teacher program:
I worked in construction for many years before an injury prevented me from being able to continue in that field. I had always had an interest in teaching, having tutored for several years, and decided that this was a career that I would like to pursue further. I had looked at the standard PGCE route, but the trainee scheme allowed me to train while working full time in a college environment.
My experience of the trainee teacher program:
I started teaching in the middle of the Covid pandemic in a blended learning environment. My first 6 months of teaching involved teaching to half a class of students in the room with the other half attending remotely. I received a huge amount of guidance and help from the department and my mentor during this period and felt very comfortable with my role from my first lesson.
In my first year I shared two first year A level classes with other teachers, both of whom offered their insights into our shared pupils and how best to adapt lessons to those both online and in the classroom. I also taught a Post-16 GCSE Maths class, helping the students prepare for their first official exam in November before the lockdown that cancelled Summer exams.
I helped organise and taught timetabled support sessions for students who were struggling with the demands of the course, which allowed me to really appreciate the unique challenges that many students face when progressing through to A level, as well as gaining a deeper insight into which particular concepts are more challenging to grasp.
In my second year, I taught one first and one second year shared group, allocated and timetabled additional support classes for the full cohort and more recently started running a timetabled support class for Biology students to help with their maths. This unique mix has given me the opportunity to teach to such a large variety of abilities and pre-existing knowledge and has provided truly invaluable development to my teaching.
The PGCE course was attended by teachers of a range of experiences and courses, which allowed for very interesting and insightful group discussions that may not have been possible if we were all teaching the same course. My mentor was incredibly supportive throughout the two years, with regular one-to-one tutorials and lesson observations. By splitting the course load over two years, the course always felt manageable and I felt as though I was able to put what I was learning directly into my practise.
Challenges:
Everything about the Covid pandemic was a challenge as a trainee. From the initial problem of ensuring that remote students were not 'hiding' on Teams, maintaining engagement for a full class during lockdown and then dealing with Covid absences for both students and staff when we returned.
What I'm doing now:
I have now qualified as a Maths teacher at Esher. I have had a number of professional development opportunities both within the college and externally and have no doubt that I will continue to grow as a professional during my time here.