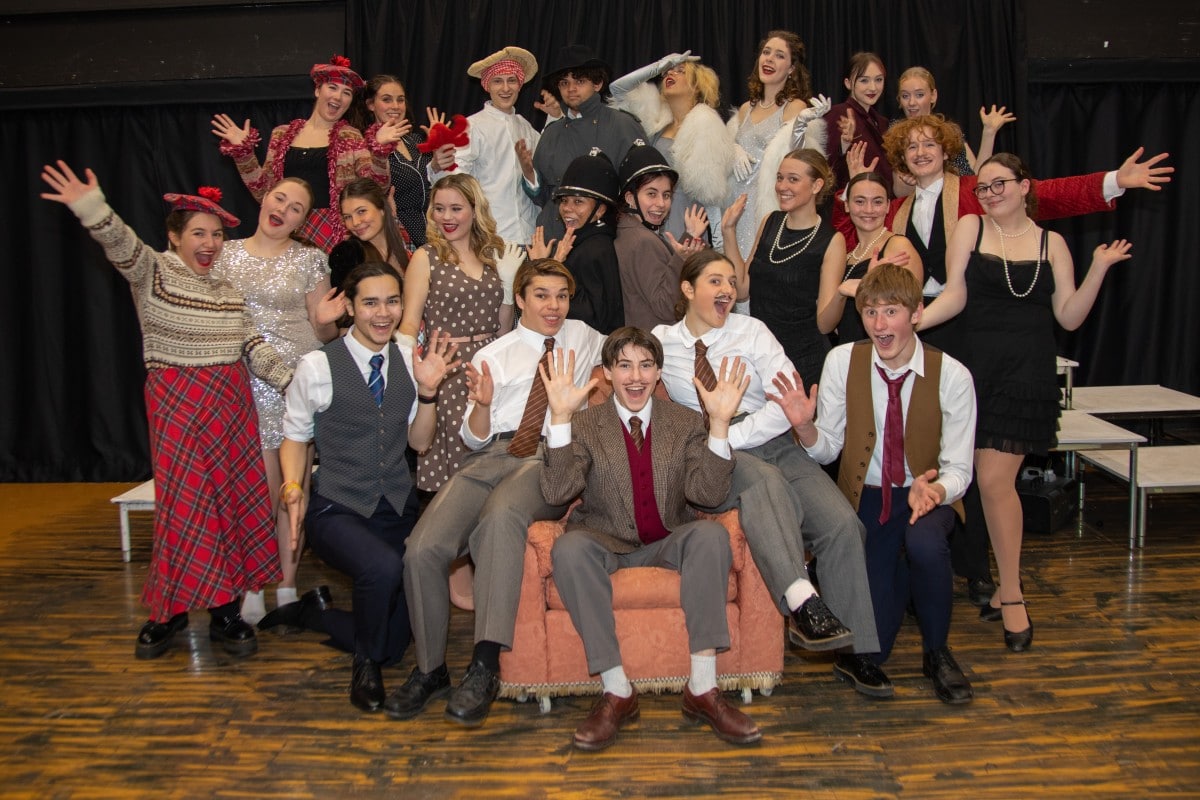 ​This year's College Production was a creative staging of John Buchan's The 39 Steps, which was adapted by Patrick Barlow and is a parody of Alfred Hitchcock's 1935 film version. 
This fast-paced, slap stick performance follows the adventures of Richard Hannay. A regular guy who suddenly finds himself framed for murder. We begin in London and travel the length and breadth of Britain as he attempts to track down suspicious spies and clear his name. 
Following the intentions of Barlow's adaption, the students imaginatively changed the original version of only four cast members to accommodate our larger cast of 23.  The cast was made up of extremely enthusiastic and talented first year students, who had taken College Production as their 6.1 complementary study option. Auditions were held in the first week of the autumn term while second year students, Jasmine Carmody, Oliver D'Souza, Eloise Johnson, Tigs Edwards and Beth Mardell headed up the production team with responsibilities in directing, choreographing, stage management and technical crew.  
Jayne Taylor, Head of Drama at Esher Sixth Form College, said, "The cast and production team have worked extremely hard across only 10 Wednesday afternoons to produce a show full of creative invention, song and dance.  The show was performed across three evenings and was well attended by friends and family.  It was a great opportunity to showcase the amazing talent we managed to pack into the show!"
​ 
More news from the campus