Roll of Sporting Excellence (ROSE) Programme
The Esher Sixth Form College ROSE Programme is about recognising, supporting and celebrating the sporting talents and successes of our students who compete at county, regional, national or international level.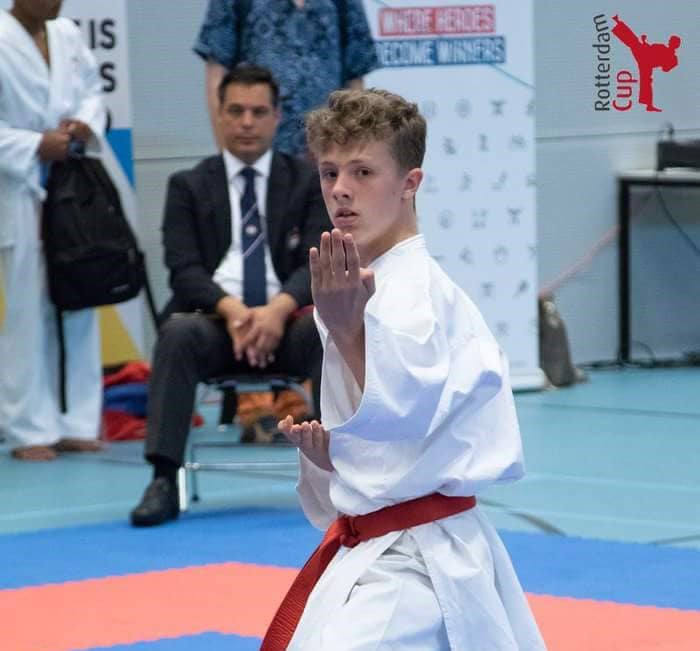 In collaboration with the Talented Athlete Scholarship Scheme (TASS) and King's College London, the ROSE Programme combines both sporting excellence and academic support to help students develop as an athlete whilst managing their academic studies. The programme is a fantastic opportunity for students to gain a better insight into the life of a professional athlete through working with industry professionals through sporting opportunities held at both King's College and Esher Sixth Form College. The Talented Athlete Scholarship Scheme (TASS) is a Sport England funded partnership between talented athletes, education institutes and national governing bodies of sport. TASS helps athletes in education – aged 16 plus – to get the very best from their sporting and academic careers without having to choose between the two.
What does the ROSE Programme involve?
As part of this programme, students have the opportunity to meet a range of sporting professionals and experts from
King's College and participate in a series of workshops. The following topics are examples of the issues explored:
Strength & conditioning advice
Principles of training
How to optimize performance through training and recovery
Performance lifestyle – time management and balancing academic and sporting commitments
Sports psychology – managing stress to perform optimally
Students also have the opportunity to undergo physiological performance testing using a range of top-quality equipment at King's College as well as having the chance to meet some elite athletes on the performance pathway at King's College. These events aim to provide student athletes with an insight in to what facilities and specialist coaching opportunities are available at higher education.
Rosa's Story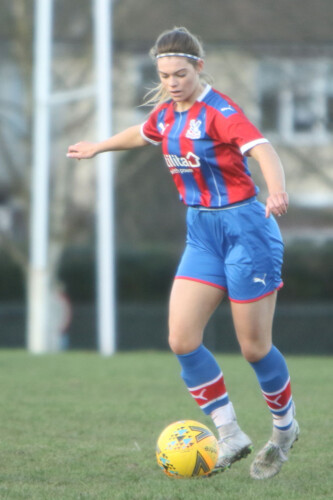 Rosa Tims – Football
The ROSE Programme has successfully enabled me to learn about the important elements of being an elite athlete and also further enhance my understanding of really salient topics such as nutrition, recovery and sport psychology. Through this, I have been able to make beneficial changes in my sport routine and lifestyle, resulting in my athletic performance getting better. The ROSE Programme has given me a place where I can learn from other athletes who hold the same passion as I do for sport and converse through mutual interests. This enables me to become motivated. Overall, the programme has offered me tons of very useful and insightful tips and tricks to help me to perform better in my individual sport."
Chad's Story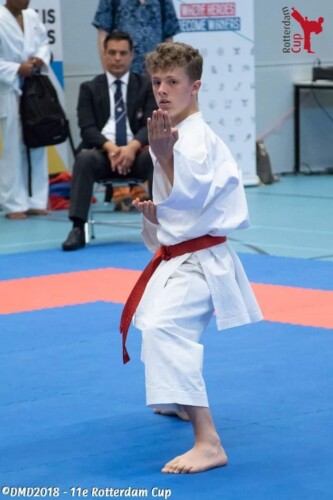 Chad McDade – Karate
I have been competing in kumite and kata for 9 years and have competed for England at World and European level. My goal for the future is to become the number one in kata and to compete at the Olympics. Through the ROSE Programme I have received help and guidance on ways that I can improve to become a better athlete. This has helped me have a healthier lifestyle, but it's also shown me some key areas that I need to work on. The ROSE Programme has also enabled me to meet other athletes and make new friends with people living a similar lifestyle. Through the workshops, I have learnt new ideas on recovery methods and also about nutrition and how I can support my training routine."
Lucy's Story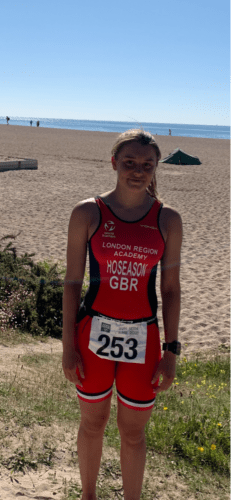 Lucy Hoseason – Triathlon
I compete in triathlon at a national level and have qualified to represent GB in the age group world championships in 2022. I am a member of Viceroys Triathlon Club, based in Walton on Thames, and am a member of the London Region Academy. I compete in the British Junior Super Series for triathlon."
Olivia's Story
Olivia Weedon – Speed Skater
I'm a short track speed skater in the 500m, 1000m and 1500m and I'm part of Team GB where I have competed in several international and world class competitions, including the World Championships in Montreal, Canada. The ROSE programme offered me guidance and further developed my understanding into the lifestyle of an elite athlete. It showed me some key aspects I needed to work on and strive towards in order to maintain my grades and also continue succeeding in my sport. It enabled me to connect with people I didn't know and allowed me to make new friends with people living similar lifestyles to me. It also showed me some key nutritional points which I can implement into my diet to help me take in all my necessary nutrients in a healthy way."
Sport at Esher
As well as taking part in a range of competitive sports teams at Esher, including netball, basketball, football, hockey and rugby, students can also stay active as part of the complementary studies programme which offers a range of opportunities including badminton, tennis, table tennis, yoga, futsal, 5-a-side football, cross fit and circuit training. These sessions will be led by experienced coaches/teachers and incorporate opportunities to develop skills, strategies and fitness while having fun and playing recreational matches. Additionally, during wider skills week at the end of the first academic year, students have the opportunity to participate in a range of developmental sports/physical activities such as yoga and tennis. During year 2, students can complete a level 3 award in sports leadership.