Oxbridge Support Programme
We have a successful Oxbridge Programme, which actively encourages academically-suited students to think about applying to Oxford or Cambridge, including many students who hadn't even considered this as an option.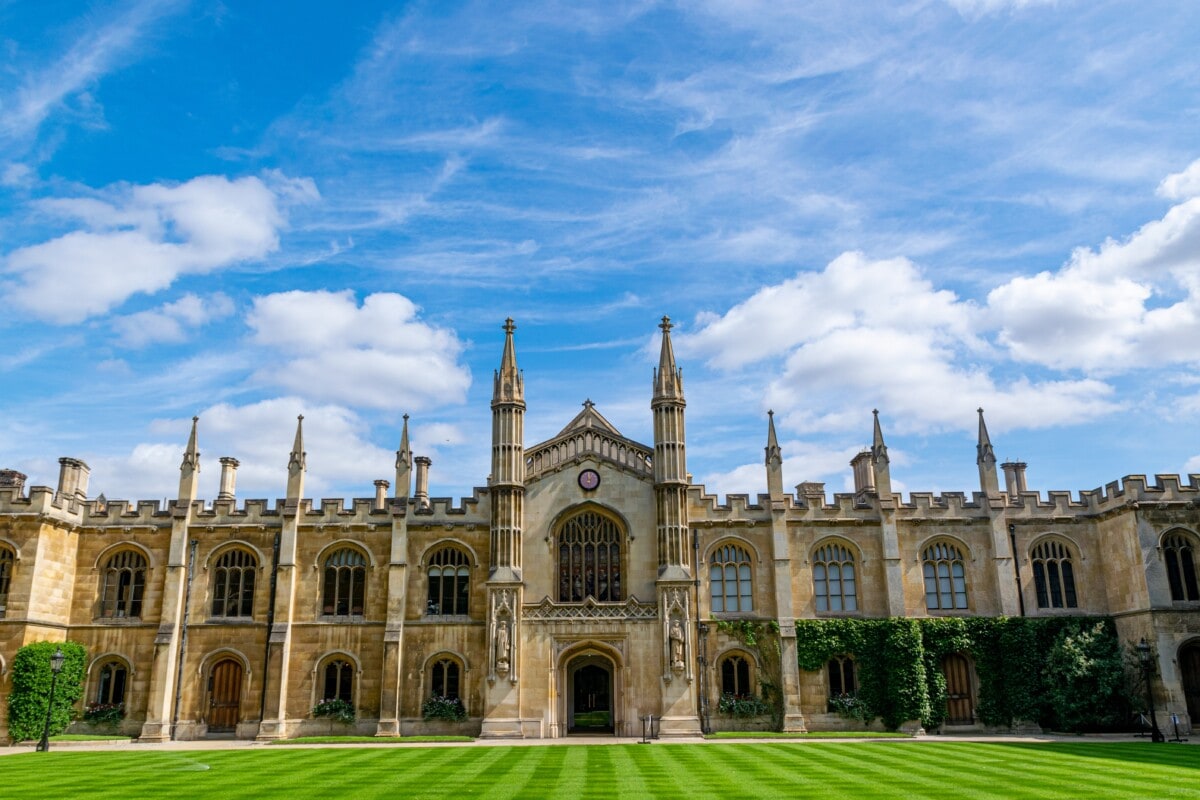 If you are thinking about applying to Oxford or Cambridge University, we offer a specialist programme of support to encourage all students, who are academically suited, to apply to the UK's most famous and highest-ranking universities.
The Oxbridge Programme is part of our Esher Extend provision, which begins as soon as you start at Esher. We have two dedicated Oxbridge co-ordinators who will guide you through the process and help you prepare for the specialist tests, which are required for a number of specific subjects, as well as help with your personal statement and mock interview practice.
Support on the Oxbridge Programme can include:
Guidance on subject-related extension opportunities.
Taster events and subject masterclasses.
Guest speakers and visits from Oxbridge outreach officers.
Meet former Esher Oxbridge students with tips and advice on what to expect.
Regular coaching sessions and practice materials to help you prepare.
The Oxbridge Co-ordinators will work with you to prepare your personal statement and they will also help you prepare for the interview.
Did you know?
As well as being a member of Oxford or Cambridge University, you are also a member of a college. This will be your home from home where you will live, study and socialise with students from a range of subjects.  There are 29 undergraduate colleges at Cambridge and more than 30 at Oxford.
Student Case Studies
Freya achieved Biology A*, English Literature A* and Maths A* and went to Oxford to study Law. She says: "The best thing at Esher was a mock interview that they set up with a local law firm.  I had a practice interview with three solicitors, then I went to a Law Open Day at Oxford, which confirmed my choice."
Top tip: Read widely!
James achieved Maths A*, Further Maths A and Physics A* to study Maths and Physics at Cambridge. He says, "My Maths teacher at Esher ran weekly sessions before the interview where a group of us would work through interview-style questions in front of him."
Top tip: Start early.
Ben achieved Biology A*, Classical Civilisation A*, English Literature A* and Psychology A* to study English at Oxford. He says "I'm thrilled with my results. Not only do I have my teachers to thank me for my grades, but also for motivating me to apply to Oxford in the first place.
Top tip:  Make sure your passions for your subject comes across in your application and interview.
Martha is taking Music, French and History (Dictators and Imperialists) and hopes to study French with Beginners' Russian at Oxford. She says, "I have been given so much help and encouragement with my application, without this I wouldn't have considered applying."
Top Tip: Use the LRC during free periods as it's a great place to focus and get some work done.