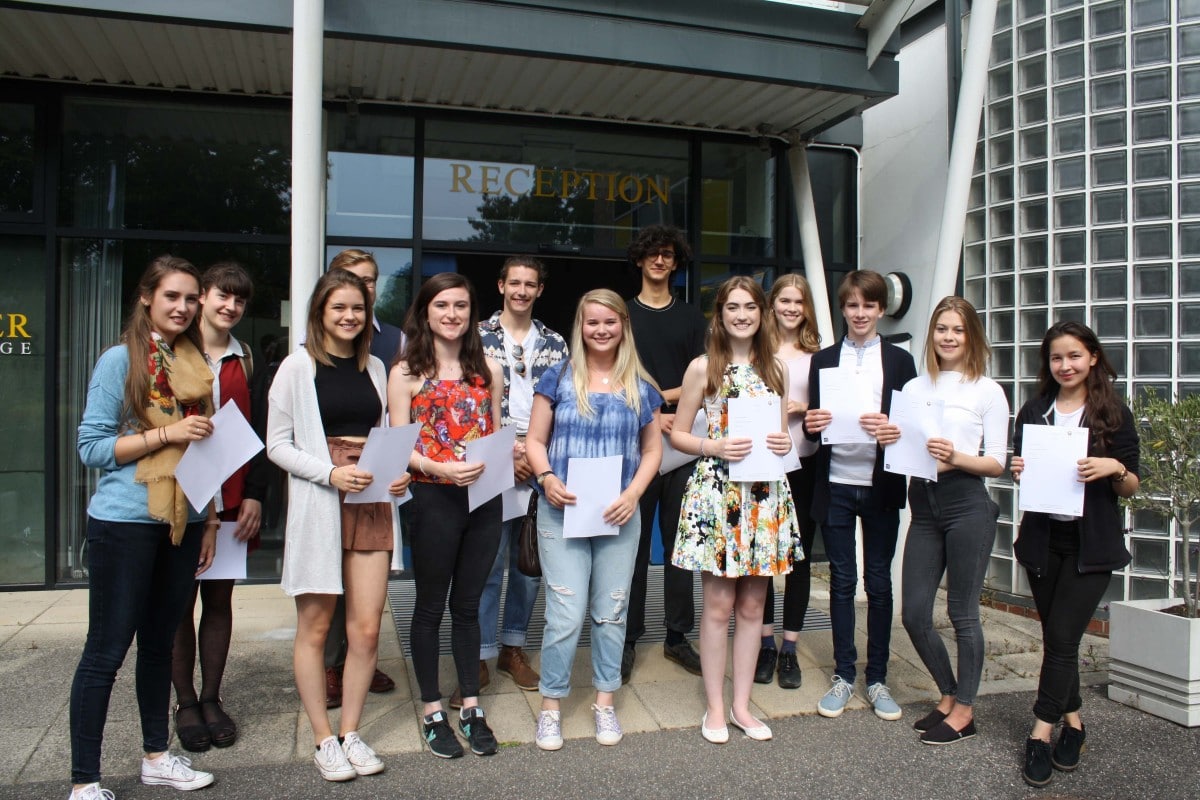 ​Esher College is pleased to report a 99.3% pass rate at A level (80.7% A* – C grades). The AS level pass rate is equally impressive at 95% (72.9% A – C grades).  All of the College´s results were above national benchmarks. The proportion of students achieving the highest grades is particularly impressive. Students studying BTEC courses also achieved outstanding results.
An impressive 87 students achieved three or more A Levels at A* or A grade, including ten students who achieved 3 or 4 A* grades; a remarkable achievement.  The College is also extremely proud to report that a total of 304 A* grades were awarded at A Level. A full breakdown of results will be available on the Esher College website shortly.
Lizzie Monaghan, who achieved two A* grades in English Literature and her Extended Project Qualification, and two A grades in Philosophy and History, said "I've been wanting to go to Oxford since I was 9 years old so finally getting to this stage, when it all becomes a reality, is unbelievable!" Lizzie is off to Oxford University to study English Language and Literature. Joanna Guildford, who gained an A* in Economics and two A grades in both Philosophy and History, said "I am really happy with my results as it means that two years of hard work have paid off! I'm so excited to be going to university". Joanna is off to Leeds University to study PPE.
Toby Peterken, who gained three A* grades in Maths, Further Maths and Physics said "I didn't even think about applying to Oxbridge until I came to Esher. My teacher, Jonathan Poole encouraged me to apply and now I'm off to Oxford University to study Physics!" Kate Merry, who achieved an A* grade in both English and Politics and an A grade in French, said "I'm absolutely thrilled with my results and couldn't have done it without the help and support of all of my teachers. It was the result of a lot of hard work." Kate is off to Cambridge to study Law.
Dan Dean, the College Principal, said, "Our 2016 examination results are just superb!  I am genuinely delighted for all our students and their teachers because outstanding A level and BTEC results mean that all the hard work has paid off and that progression to Higher Education and employment will be assured.  The proportion of A level and BTEC students achieving the very highest grades is striking and this is a cause for particular celebration"
More news from the campus