Former Music Students' Band Success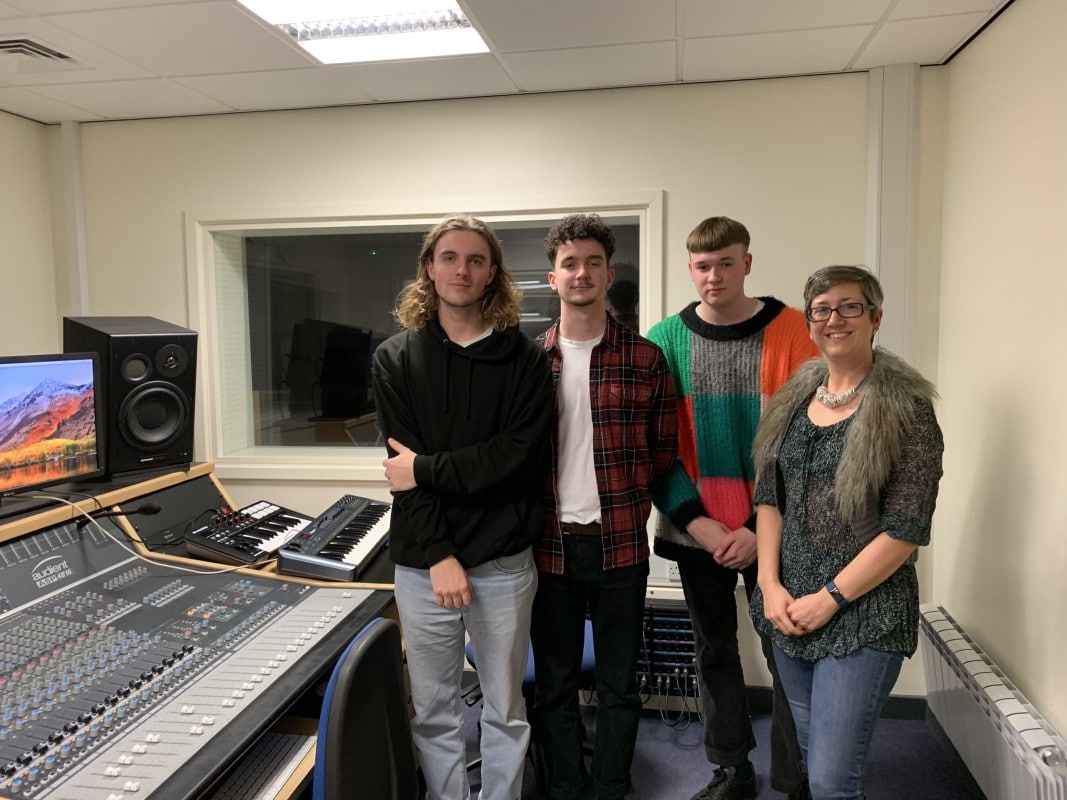 On 5th December, we had the pleasure of a visit from former Music students, Alex Cook, Will Nicola Thompson and Daniel Bath, who have been enjoying growing success with their band, Rose Dive. They have completed a UK tour this year, visiting venues across the country in Southampton, Bristol and Norwich to name a few, and supporting bands such as 'Blossoms'. They have a few million hits on Spotify and have been writing new songs together with their singer Freya McKee. They have had a very successful recording experience at Parr Studio in Liverpool.
Their most successful hit "Distant Days" has 3.8 million streams on spotify and it was recorded here, at Esher College in 2016,  using our own studio. The demo had immediate success. They first got together as a trio and jammed in the Music department as part of their Music Technology BTEC coursework. Although Alex and Dan had been playing together since their Esher High School days.
Their next live gig is on 21st February 2019 at Camden Assembly. They are looking to complete a music video in the next couple of months which may feature some of our Performing Arts students.
More news from the campus