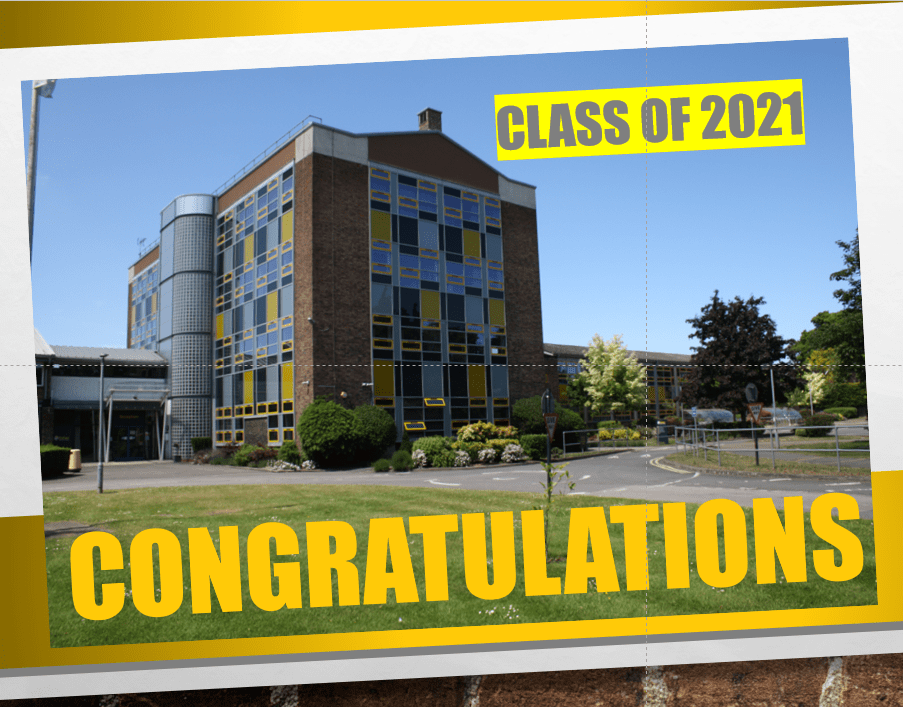 ​​
​Esher Sixth Form College is pleased to report a 99.5% pass rate at A Level (66.5% A*-B grades). The proportion of students achieving the highest grades is particularly impressive, especially considering the challenges they faced in learning in the middle of a pandemic.  Students studying BTEC courses also achieved excellent results, with 73.2% achieving high grades.
An impressive 203 students achieved three or more A Levels at A* or A grade, including Archie Dobson who achieved a remarkable 5 A Levels, with A* in Physics, Mathematics and Further Mathematics and As in Chemistry and his EPQ. Archie is off to Manchester University to study Mathematics and Physics. While 405 students received one or more high grades for BTEC.
Dan Dean, Principal at Esher Sixth Form College, says, "The challenges our students and their teachers have faced over the last 18 months have been enormous, so this magnificent set of results is a huge achievement. Many congratulations to all."
Student Success Stories
Amongst the student success stories is Joe Richman, who came to Esher from Teddington School and says, "Honestly I'm over the moon – I got an A* in Fashion and Art and an A in Philosophy. I'm almost more excited about the A in Philosophy as I never thought of myself as the academic type. It feels great to be rewarded for all the hard work from the past two years. I really loved my time at Esher. " Joe is going to Central Saint Martins where he will take their Diagnostic Art and Design Foundation course.
Theo Coney, came to us from Hollyfield School, and is now off to Oxford University after achieving four A* in Business, History, Politics and in his EPQ.  He is one of seven Esher Students who have had their Oxbridge offers confirmed. Theo says, "I'm so excited to have received the grades that I hoped for. The past two years weren't easy but I'm glad that all the hard work has paid off. I'm lucky enough to be headed off to Oxford to study Law in October and can't wait to see those of us at Esher who got in there too! None of this would have been possible without the amazing work of all my teachers at Esher Sixth Form College, so a massive thank you goes to them."
Kleo Vigh, was 'super ecstatic' about her results, which included an A* in Graphic Communciation. She is now off to study Animation at Falmouth University. Kleo says, "I would like thank all my teachers who were great in supporting me throughout to help juggle my two coursework subjects and come out with results I am buzzing about. The creative skills that I have learnt during my courses during my time at Esher will definitely be fundamental in helping me excel in my Art and Design future!"
Carys Walters, from  Esher C of E High School, received A*A*A at A-Level, and is delighted to have had her place confirmed at the University of Warwick to study Modern Languages with Linguistics. I'm very excited and also extremely relieved, as the uncertainty throughout the pandemic had me wondering what Results Day would look like for me. I'm extremely grateful to my teachers for doing their absolute best to support me and help me achieve these grades, always going above and beyond to help me improve, especially as this year can't have been easy for them either! It's been a strange year, but it's also taught me a lot, especially how to motivate yourself to study at home. I'm really looking forward to my next steps after college, and very grateful for what I've been able to achieve."
Zach Kirkham came to us from Bishop Wand School and says he was actually shaking, when he received the email showing his three A* in Maths, Chemistry and Biology, plus a B in Further Maths. "You can probably guess that I was very, very pleased. The interrupted years of work have really paid off, as it's not always been easy to learn over the course of the two years, and my place at the University of Bristol to study Biochemistry has finally been confirmed after what feels like forever. I'd honestly love to send a picture of me celebrating with my friends, but I decided now would not be a great time as I have COVID and I'm sitting in my bedroom alone. However, trust that I will be back out with a vengeance to celebrate very shortly."
Maisha Motlib-Siddiqui was part of the first cohort of Esher students to sit Computer Science A Level and was thrilled to receive an A*, as well as an A in Mathematics, B in Further Maths and an A* in her EPQ.  She says, "I couldn't have done it without my subject and supporting teachers. My offer for Southampton to study Computer Science has been accepted, however instead I'll be working for Amazon now as a Software Developer from September."
Marnie Camping-Harris, from DLD College, said she was also very happy with her results which included an A* in EPQ, A* in Film, A in English Literature and A in History Power and Belief. She says, "This year has been so difficult due to COVID-19, but I am really grateful for the support that my individual teachers presented to me during online learning as well as those weeks that we were at home as well. I also am somewhat grateful for the resilience this year has taught me, as I do feel that I taught myself a lot of the content – on top of my teachers' input – and that this will put me in good stead for university in September. I am off to the University of Edinburgh to study History. I am so excited and grateful that I am able to go."
Charlotte Timmins achieved three A* in Classical Civilisatoin, History and Spanish. She says, "This year has been challenging and full of uncertainty for everyone and so am feeling especially happy to have a confirmed place at Edinburgh University to study History and Spanish in September!" 
Isabella literally got the golden ticket on Results Day, when Loughborough University sent her a special congratulatory gold ticket after exceeding her predicted grades. "I achieved an A* in Graphic Communications, which I look forward to continuing in September at Loughborough University. I could not be happier. I have lots to thank Esher for and could not have asked for more support over the last two years. Congrats to the class of 2021!"
Evie Bennison came to Esher from Grey Court School to study English Literature, History and Sociology, achieving A* in all three of her A Levels and an A in her EPQ. She says, "I've had such a lovely time at Esher and couldn't be happier with the results I received today. I'm so grateful for all the help my teachers have given me as I know I couldn't have done it without their support. I've really enjoyed both the academic and social aspects of college and feel that Esher has given me opportunities to help grow my confidence through participating in the Student Union and other activities. I look forward to heading to University College London to study Liberal Arts in September and am excited for everything that the future holds!"
Lola Rose Bell came from Coombe Girls School and achieved four A​​​* in Biology, Chemistry, Mathematics and Further Mathematics. She says, "I'm really happy with my results especially after the uncertainty of the past two years. Esher has been brilliant, not only with the teaching, but also with guidance during university applications in such a challenging time. Throughout this time my teachers were very reassuring and constantly kept us informed of any changes. I feel very lucky to have been at Esher as I wouldn't have done as well as I did without the great online learning provision and supportive teachers. I'm excited to go off to Oxford now to study Biochemistry!"
Madeline Smith came from Sunbury Manor school and said she felt very proud to get her results. Studying English Language (A) , PE (A)  and Psychology (A*) she is now off to the University College of Osteopathy to study a four year integrated MA in osteopathy. She says, "It was a tough couple of years for sure. During the seemingly continuous lockdown I felt my motivation dropping, but having the end goal of getting to university and knowing how much that meant to me kept me hanging in there. My tutor was very helpful at keeping me on track too."
We wish all our students from Esher Sixth Form College every success as they embark on the next stage of their careers, be that to higher education, apprenticeship or employment. 
More news from the campus