Choosing The Right Subjects
Deciding what subjects to take at sixth form, can seem daunting. At Esher we have more than 40 A Level and BTEC courses that you can take in any combination to create your ideal study programme – which means you have a lot of options!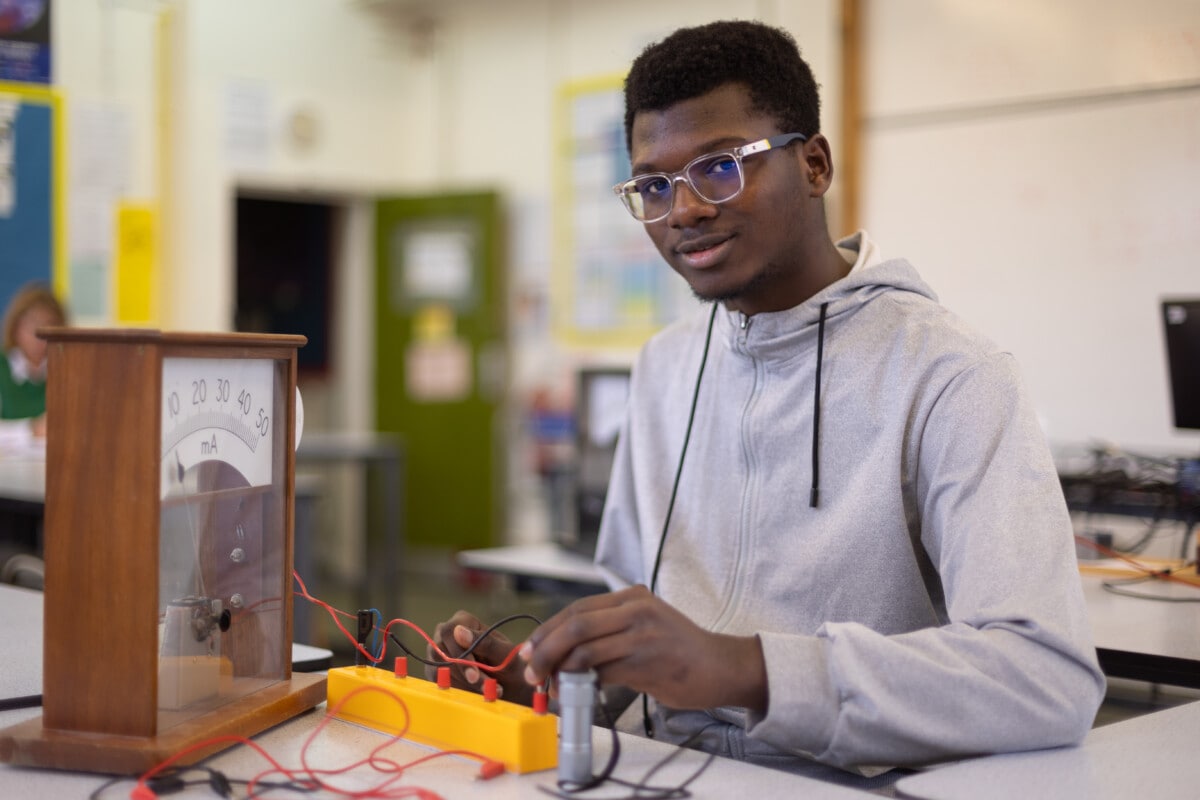 To make the right decision for you, it is important you take time to find out what is really involved. Don't choose a subject just because you think it is what employers will want or because it is a subject to fall back on.
Instead, take time to research the courses. Use our website to watch subject videos from heads of departments, read course information sheets and come to our Open Events so you can talk to current students and teachers to find out what's really involved.
What's the difference between A Levels and BTECs?
At Esher you can study A Level and BTEC courses together. We offer both double BTEC courses, equivalent to two A Levels, and single BTEC courses, equivalent to one A Level. A Levels are two-year exam-based courses and the traditional route to university and beyond. They are graded A* to E.
BTECS offer a more practical, skills-based learning through coursework or themed units and are excellent preparation for specialist degrees. Each unit is graded – Pass, Merit or Distinction – so you can see how you're progressing. BTECS generate UCAS points in a similar way to A Levels and are accepted by most universities, including competitive universities from the Russell Group.
How do you decide? 5 key questions to ask yourself:
What subjects do you enjoy?
What subjects are you good at?
How flexible do you want to be with your future study or career choices? (BTECs are excellent preparation for specialist degrees and apprenticeships, while A Levels can be a good way of keeping your options open).
What type of learning do you enjoy? Exams or coursework? (If you prefer a more practical, skills-based learning through coursework or themed units, a BTEC might be a good course for you. While A Levels are two-year exam based courses).
Do you have a specific degree, job or industry in mind? Find out what the entry requirements are.
Can I take a NEW subject that I didn't do at GCSE?
If there is a new subject, which excites you, it is important to take the time to find out what is involved. There are many subjects like Psychology, Philosophy, Classical Civilisation and Business Studies that might not have been available to you at GCSE, but you can still do them as an A Level and/or BTEC. Some courses have formal course requirements – so do check our website.
If you would like to study a creative course, you will need to have achieved a grade 4 in an appropriate art-related subject at GCSE. Specific details are outlined on the course information sheets. Any student keen on taking a creative course without having taken a related GCSE will need to see the course leader at enrolment and complete a creative task as relevant to that subject.
Subject Combinations
In theory, virtually any combination of courses is possible at Esher. But if you have a specific career, industry or university course in mind you may need to choose certain subjects in order to meet entry requirements. For example, Pharmacy must have Chemistry, plus at least one from Biology, Maths or Physics. Additionally some subjects cover common ground and are not recommended as a combination.
What if I change my mind?
Your Admissions Interview is a great opportunity for you to talk through your options with a member of staff. If later, you are still undecided, there will be opportunities throughout the academic year to make changes. The aim is to find a study programme that is right for you. Any final decision can be discussed when you come to enrol at the
College in August.