Overview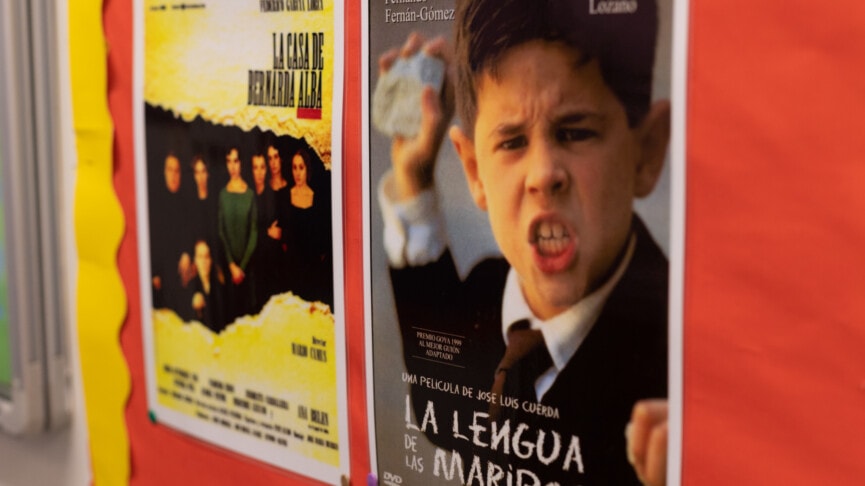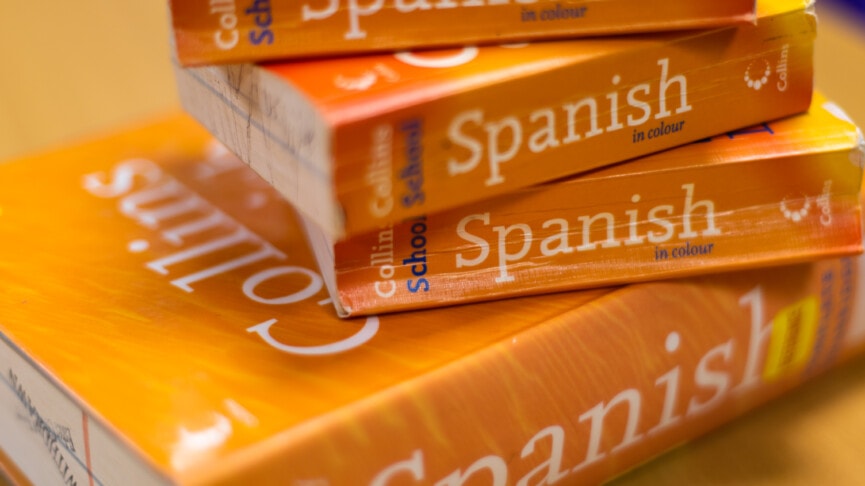 If you study Spanish, you will gain in-depth understanding of the culture and society of the Spanish-speaking world, through studying films, music, media, politics and more. You will develop skills in communication through listening, speaking, reading and writing, as well as translation into and out of the language. You will also develop your language skills to be able to read and analyse a book and film in Spanish, which is both challenging and fun. Spanish will test your analytical skills and ability to express yourself clearly. Studying Spanish will broaden your job prospects and you will earn yourself a ticket to travel and work confidently in the Spanish-speaking world.
Entry Requirements
In addition to the general criteria that the college requires, you will need a minimum of:
Grade 6 in GCSE Spanish
Grade 4 in GCSE English Language
Course Details
In the first year you will study the themes of Changes in Spanish society (family structures, world of work and impact of tourism) and Hispanic culture (music, media media, and festivals & traditions). You will be given a wide variety of authentic materials including film, music, interactive online activities, and language laboratory activities. Additionally, you will study a film in-depth. You will also have a weekly session with our language assistant to help prepare you for your oral exam.
In the second year in addition to consolidating and extending the first year's topics, you will study two further themes: Immigration (benefits, challenges and integration of immigrants), and Franco's Dictatorship (civil war, dictatorship and transition to democracy). You will also study in-depth a novel, written in Spanish, and you will carry out independent research on a topic of your choice (related to the Spanish speaking world). As with the first year, you will have weekly sessions with our language assistant in preparation for your oral exam.
Assessment
Assessment is by two written exam papers (70%) and one oral exam (30%).
Subject Combinations
Whatever subject you combine Spanish with, a language A Level is very much a facilitating subject for any Russell Group or High Tariff university. Facilitating subjects are regarded as a great way of keeping your options open and most commonly required or preferred by universities to get on to a range of degree courses.
A Spanish A Level combines well with all other subjects and is an excellent way to enhance your transferable skills and your global awareness and mobility.
University Destinations
A Spanish A Level is a highly respected qualification, with 90% of our students progressing onto university.
Here are some typical University Destinations that our Spanish A Level students go on to. Click on a destination to see some examples of courses they have taken.
Careers
It is well documented that language graduates have one of the highest employment rates and that employers value the transferable skills which study of a language provides. Language graduates are often employed in international banks, journalism, law, marketing, tourism, industry and a variety of other professions. Being proficient in a language gives you broader career options.
According to the Confederation of British Industry, the UK's education system is failing to produce enough people with foreign language skills to meet a growing need from business. Some 41% of businesses said knowledge of a foreign language was beneficial with Spanish identified as one of the most useful languages.
FAQs
What skills will I need and develop on this course?
This course is designed to build directly on skills learned at GCSE. You will also develop your analytical and creative skills, communication skills, presentation skills, interpersonal skills and cultural awareness. You will also need to develop confidence in researching and presenting information about a topic from authentic resources.
What extra support is there at Esher?
We are privileged to have a language assistant who can give tutorial support on a weekly basis. There is also a regular Spanish clinic in the week.
The department also provides excellent materials on the College Portal, including Grammarblasts, booklets, links and copies of the PowerPoints in class, to help you revise.
Do you visit Spain if you're learning Spanish at Esher?
Unfortunately, we don't run a trip to Spain at the moment.
How will I study at Esher?
You will get four lessons per week plus a speaking session in small groups with a native speaking assistant .
·        Lesson 1: Listening skills: on a computer in the languages computer room
·        Lesson 2: Grammar and translation skills
·        Lesson 3: Cultural Topics
·        Lesson 4: Topics about Spain and South America.
Homework: We advise students to spend 10 hours a week on each subject. This includes your lessons plus directed work (homework) and non-directed work (revision or practice such as translation work, an essay plan, a reading comprehension or grammar work).
What do students say about studying Spanish at Esher?
"A Level Spanish is such a useful course because not only do you learn the language, but you learn so much about the culture and history too. It also helps you with your English skills." Casey.

"I really enjoy A Level Spanish as it allows me to g o more in-depth into the language, especially if you really have a passion for Spanish. The best part for me was the themes as I learned more about Spain, South America and Spanish-speaking countries." Moremi.
"I came to Esher knowing I wanted to go on to study modern languages at university. It was the first time I learnt about more interesting and contemporary topics like immigration in Spain and the music and festivals in Spain and Latin America.  I am now studying Spanish, German and Portuguese at the University of Bristol. I am proud of what I achieved at Esher and honestly can't recommend the department enough." Anna.