Celebrations at the annual Esher Oscars!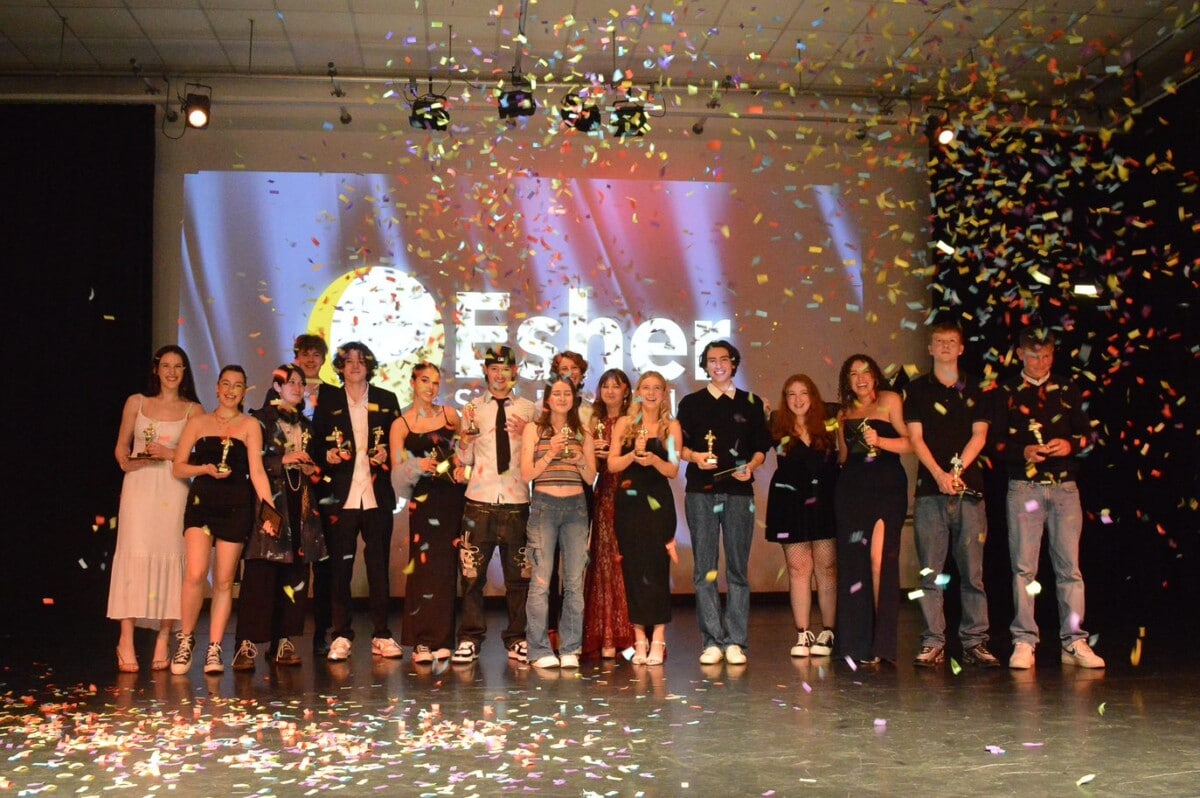 The College Theatre was packed on Friday night for the annual Esher Oscars!
It was a sell-out show with 180 Second Year students and their parents coming to celebrate the outstanding work of our Photography, Media and Film Studies students, who had produced stunning pro-level films and photographs.
The categories on the night included:
– Best Music Video A Level
– Best Documentary
– Best Opening Film Scene
– Best Studio Photography
– Best Commercial Photography
– Best technical
– Best Film Noir Scene
There was a breath-taking show of talent on display, which was testament to the hard work and passion of all the students and their teachers.
Congratulations to all our winners! And a big thank you to everyone involved.
More news from the campus