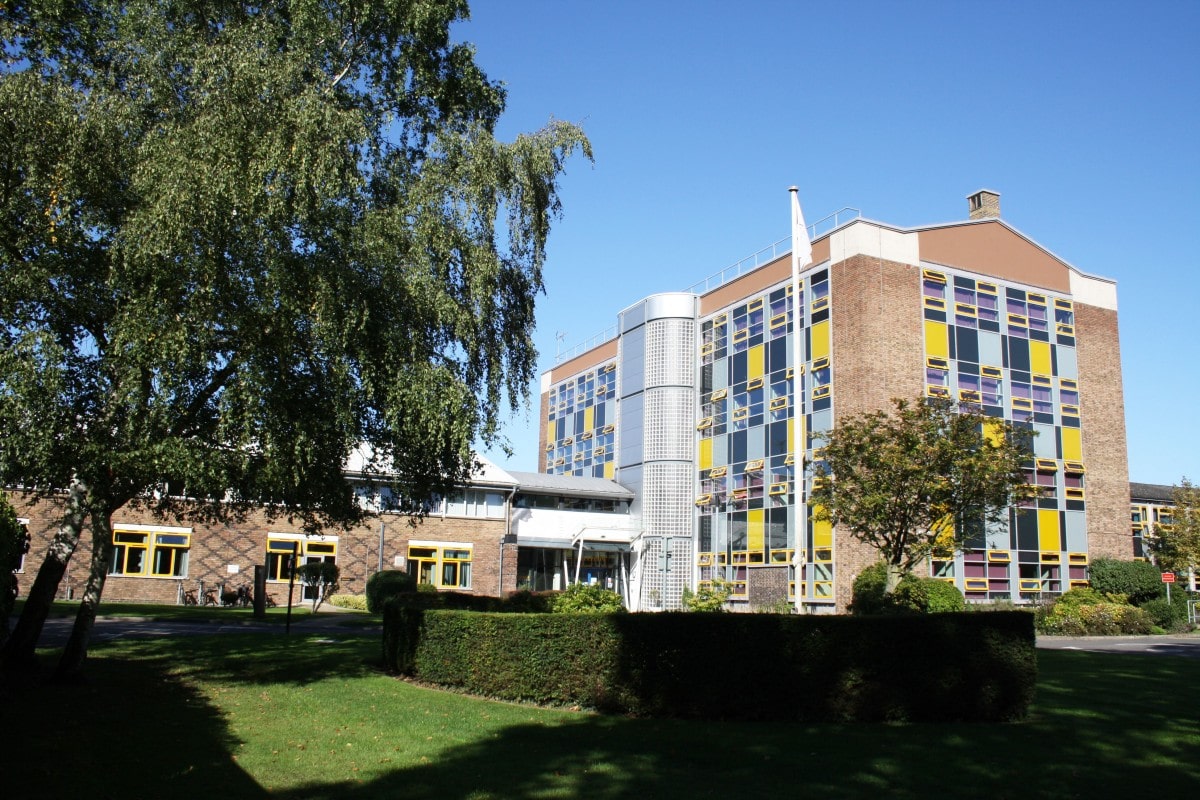 ​​​Esher Sixth Form College is pleased to report a 99.8% pass rate at A level (67.9% A* – B grades). Students studying BTEC courses also achieved excellent results.
An impressive 177 students achieved three or more A Levels at A* or A grade, including 44 students who were awarded 3 or 4 A* grades; a remarkable achievement. A full breakdown of results will be available on the Esher Sixth Form College website shortly.
Kinga Kowalkowska, who gained three A* grades in Economics, Business and Spanish is off to Kings College London to study Management and Spanish. Kinga, who came to Esher from Three Rivers Academy, said "I am so happy with my results! I am so thankful to all my teachers for always pushing me to do my best and giving me constructive criticism because with their help I can now study at my dream university."
Demitris Zacharia, who gained an A* grade in Fashion and Textiles and two B grades in Drama and Theatre and English Literature is off to UCA Epsom to take an Art Foundation Course. Demitris, who came to Esher from Teddington School, said, "I am extremely thrilled with my results! Thank you to my teachers for constantly pushing me and supporting me throughout my A Levels. This year has been a very strange and surreal experience for all of us and I have my teachers to thank for constantly reassuring me and helping me through this time. I'm so excited for the next chapter!"
Holly Boreham, who gained Di* in BTEC Performing Arts, A* grades in French and English Language, said, "Esher's been a brilliant experience for me and I'm very pleased with my results – I know I couldn't have got this far without the help of my wonderful teachers. I'm excited to head on to my English Language and Linguistics course next month and continue to learn about the things I'm interested in." Holly, who came to Esher from Grey Court School, will be studying her degree course at the University of Kent,Canterbury Campus.
Teodor Petrov, who gained four A* grades in Business, Further Mathematics, Mathematics, and Physics, said "I'm extremely pleased with my experience at Esher Sixth Form College, as it allowed me to study the subjects I love despite my GCSEs being a whole grade lower than the average requirement. I'm also very thankful to all my teachers and pleased with the results I've been assigned." Teodor, who came to Esher from Three Rivers Academy is heading to the University of Warwick to study Mathematics.
Millie Stokes, who gained an A* in Economics and two A grades in History and Mathematics, said "I am really happy with my results, and I'm really grateful for all the guidance from my teachers during this uncertain time and all their encouragement." Millie, who came to Esher from Esher Church of England High School is heading to the university of Birmingham to study Economics.
Alex Ahmad, who gained an A* grade in Biology and 2 A grades in Chemistry and Mathematics is heading to the University of Nottingham to study Medicine. Alex, who came to Esher from Reed's School, said, ""I'm obviously very excited to have got into medical school, particularly given the uncertainty of the past few months and the fact that matters were outside my control. I would have liked to sit the exams to get the grades I believed I could, and I know many people are in the same boat. However, Esher has been very good at handling these hard times! I am particularly grateful to Dan Dean and everyone at Esher for making the best out of a bad situation and for doing everything they could to help! I have really enjoyed my time at Esher, both the teaching and the social side of things, especially the volunteering trip to Nepal. I definitely made the right decision moving to Esher."​
More news from the campus