College Charter
A Guide to Student Rights and Responsibilities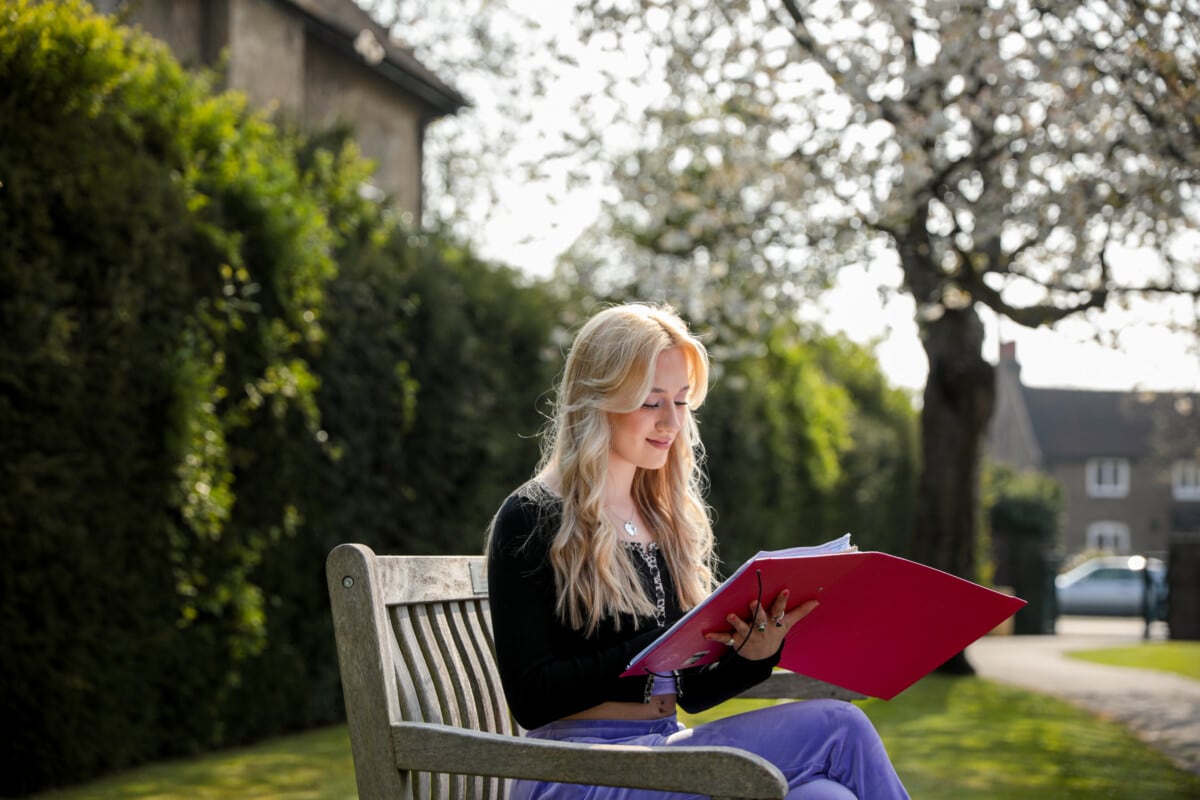 Admi​ssions
If your application is successful, you will be invited for interview, at which there will be an opportunity to discuss future intentions and receive advice on the appropriate courses to study.
There are a number of events that enable you to visit the College for information and advice and to look round the College and its facilities.  Details of these are included with the prospectus and are available on the College website.
We are an open-access college.  Once your application has been accepted, you will receive an offer of a place provided:
we have an appropriate course
You attend your interview and agree a provisional Study Programme
An offer of a place will be made within ten working days of the interview.  The offer of a place is subject to the fulfilment of the entry requirements, as detailed in the Admissions Policy.  Acceptance on to some courses is subject to the requirements outlined in course information sheets.
Further information on admissions can be obtained from the relevant section of the College website.
Fees​​ and Charges
No fees are charged if you are under 19 when you start a course, providing you hold citizenship of a country in the European Union or have the legal right to be resident in the United Kingdom.
The College will provide the learning resources necessary to complete the minimum requirements of courses.  You will normally pay for field trips, foreign exchanges and trips and visits arranged by the College.  A Bursary Fund is available to support you if your household income is below a level set by the College in line with government guidance.  You are asked to make a voluntary contribution to a General Fund to enhance resources and facilities.  Information on the current level of General Fund contributions and methods of payment will be included with your enrolment interview invitation.
Publication of​​ Information
The College publishes detailed information on examination results on the College website.
The College's most recent Ofsted inspection reports are available on the College website, as are a range of College policies.  These can be found in the 'Useful Information' section of the website, under the heading 'The College'.  Please note that, as an 'outstanding' provider, we are exempt in statute from Ofsted inspection, as long as standards are maintained.
Equality a​nd Diversity
Esher Sixth Form College is committed to creating an environment in which all students can fulfil their potential.
As a community we are actively developing and building upon practices and policies which provide equal opportunities for all members of the College, regardless of age, gender, disability, gender reassignment, pregnancy and maternity, religion or belief, race, sex and sexual orientation.
The College also celebrates diversity and values the differences between individuals within the whole college community.
We will actively challenge expressions of prejudice and seek to rectify any discriminatory practices or behaviour.
Our Equality and Diversity Policy, along with a wide range of information and reports on the College's approach to equality and diversity, can be found in the Equality and Diversity section of the College's website.
Student ​​Entitlement
Enrolment and Induction
During the enrolment and induction process we undertake to provide:
guidance and advice on your study programme, based  on your individual interests, previous performance and personal circumstances
information about College structures and procedures and a personal timetable for your  study programme
an introduction to the facilities and support offered at the College to make the most of your College experience
support to help you make the transition from school to college
information on the College's expectations of its students, including the Student Contract and Code of Conduct
Study Programmes
In helping you to plan your study programme we undertake:
to take account of your interests, levels of ability and career goals
to ensure that your  timetable allows you to  choose from a wide range of subjects
to provide details of the courses available and the qualifications needed
to provide continuing guidance from your personal tutor and other members of staff, as appropriate
to offer a range of extension opportunities beyond the core curriculum
Teaching, Learning and Achievement
To help you achieve your potential we undertake that:
your subject tutors will use a range of teaching methods appropriate to the course and will set you assignments that will help you to demonstrate your understanding of the subject and provide appropriate feedback to ensure that you achieve your potential
you will be given guidance on how to study in your chosen subjects and on how to use appropriate resources
you will receive regular assessments of your work and (apart from major coursework elements) can normally expect these to be returned to you within ten working days
you will be given an evaluation of your progress, including your current grade and  grades for effort and attendance.  These grades will be e-mailed to your parent(s) or guardian(s) and you will all have the opportunity to discuss them with your subject teachers at Progress Review meetings and at Progress Review Evenings
Learning Support
In order to meet a range of learning needs we undertake to:
Promote equality and diversity and recognise that all college students are entitled to Learning Support as they require it
Ensure that students may request support from the Learning Support Department at any stage of their course
Encourage all students to use the resources in the Study Centre
Provide support, free of charge, including  a Specialist Assessor
Ensure that staff understand how to  support a wide range of individual needs
Provide an inclusive education that gives all students the opportunity to make the most of their individual skills and abilities.  Help and advice is provided by teachers and Personal Tutors, with extra specialist support provided where required
Support and Guidance
To ensure we cater for your individual needs and future plans we undertake to provide you with:
a personal tutor who has responsibility for oversight of your progress and who will have primary concern for your well-being and conduct
a Personal Development Programme, through which your personal and learning development can progress
access to your Tutor Team Leader for advice and support, where appropriate
access to trained counsellors to provide confidential and more specialised support
access to the College Nurses for confidential medical advice
an entitlement to advice and information on the opportunities for employment and continued study, including higher education and apprenticeships
Facilities
To provide an appropriate learning and social environment we undertake to ensure that:
your teaching rooms are equipped to meet the specific requirements of the subjects you are studying
you have access to IT, books  and other learning resources, as well as independent  study facilities
you have access to sport and recreational facilities, appropriate to the courses you are taking
students with physical disabilities have access to all areas of the College
Student Union 
To enable the Student Union to represent the students of Esher Sixth Form College and to organise activities on their behalf we undertake that:
all students are eligible for election to the Union and to the Union Executive
through the Union Executive, the views of the student body can be communicated to the College senior managers through regular meetings
the President and Vice-President of the Student Union are members of the College Corporation (governing body)
members of the Union Executive represent the students on a number of staff/student committees dealing with various aspects of College activity
All students are invited to attend Student Voice events
Student Responsibilities
In return for the entitlements listed above we expect all students to accept the responsibilities specified in the Student Contract.  In summary, these are:
to produce all work to the best of your ability
to meet all work deadlines set by staff
to attend all lessons punctually and fulfil all other College obligations
to show respect to all members of the College community
to abide by the College's zero tolerance approach to illegal drugs and alcohol
External R​​elationships
The Local Community
The College undertakes:
to encourage students to play a responsible and responsive part in the life of the community
to provide a termly Newsletter to neighbouring households
to provide an efficient and friendly service when dealing with enquiries
to provide a range of evening classes to serve the needs and interests of the local community
to make its facilities available for local community use through our lettings service
Maintaining​ Standards
Quality Assurance
The quality of services delivered by the College is monitored in a number of ways.  These include:
annual departmental self-assessment, including review meetings
opportunities for feedback, both formal and informal
activities to ensure the quality of teaching and learning
scrutiny by the College Corporation
Com​​plaints Procedure
The College intends that complaints should be considered fairly.  If you wish to make a complaint, please refer to the Complaints Procedure on the website.
July 2018